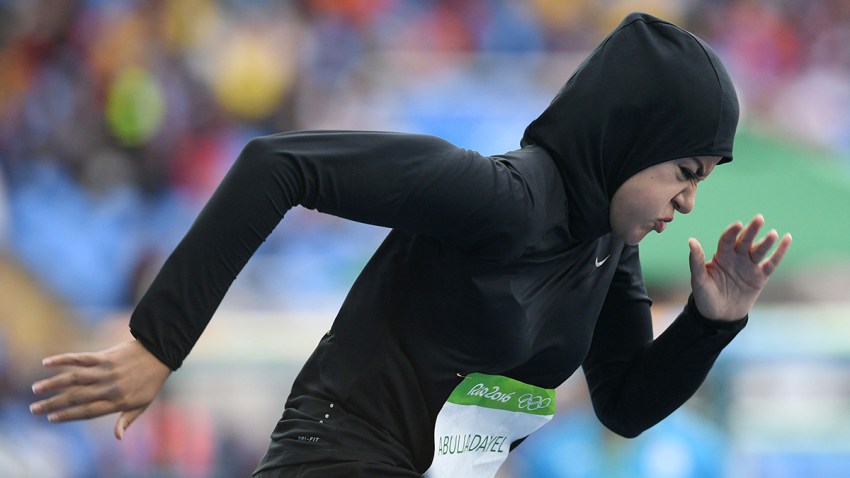 Saudi Arabia's Kariman Abuljadayel made history at the Rio Olympics Friday. She competed in the 100 meter sprint, the first time for a female athlete from Saudi Arabia.
She finished in 14.61 seconds, setting a Saudi national record while placing 23rd in the preliminary race.
Abuljadayel is among the four female Saudi athletes participating in the Rio Olympics. Two are competing in track and field, one in judo and one in fencing. Hosam al-Qurashi, executive director of the Saudi Olympic Committee, told The Associated Press last month.
Sarah Attar, who was the first woman from Saudi Arabia to compete in Olympic track and field in 2012.
The four female Saudi athletes set to compete at the Rio de Janeiro Olympics doubles the female participation after two women took part in the 2012 London Games for the first time. There are a total of 11 athletes competing in Rio from Saudi Arabia.
Copyright AP - Associated Press