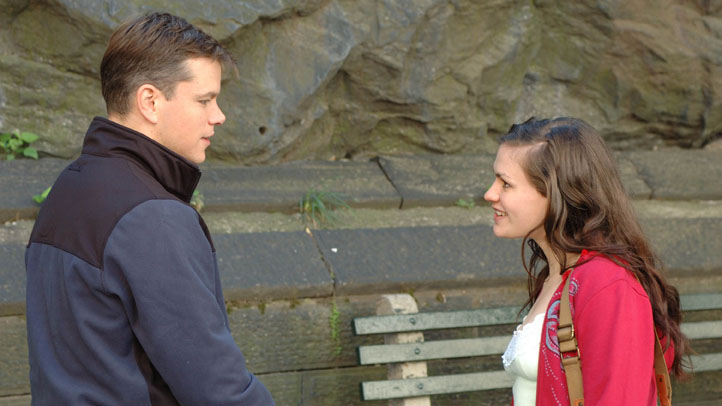 Kenneth Lonergan made a spectacular directorial debut in 2000 with "You Can Count on Me," so it was with great anticipation that we awaited his follow-up. With any luck, Martin Scorsese can put this wait to rest.
In 2005, Lonergan shot "Margaret," a film about a teenage girl who struggles with the guilt of having possibly contributed to the events that led to a fatal bus accident. Despite a cast that includes Anna Paquin, Mark Ruffalo, Matt Damon, Matthew Broderick, Jean Reno, Olivia Thirlby and Allison Janney, the film has yet to see the light of day.
The problem was a clash of wills over how long the film should be, with Lonergan lobbying for a box-office-suicide edit of 180+ minutes, and the studio demanding a tidy sub-120. But now Ruffalo has told Film School Rejects that there's hope for "Margaret" in the form of Scorsese:
[Sighs] Oh, it's so… I don't know. Marty Scorsese has come on now to do a pass on it with Kenneth. It was a movie that started at 186 pages. It was just a very, very finely interwoven piece of material and it's so beautiful. When he tried to cut it down, he had a very hard time. The studio was saying they wanted no more than two hours, and the rough cut I saw was a little bit over three hours long. It was absolutely incredible. It was beautiful, moving, and such a fine piece of work on so many levels. It was beautifully shot, beautifully acted, and the writing is incredible. It's a love story to a post-9/11 America and New York City.
He couldn't get it cut down. He had a really hard time. The studio, basically, said they weren't going to release it. That's where it's been. It got tied up in lawsuits with Gary Gilbert, who tried to take the movie away and have someone else edit it behind Kenny's back. It was a surreal, big, ugly thing. Now Kenny has got it and Marty is kinda arbitrating his cut. Hopefully, we'll be seeing it soon.
Of course Scorsese has to put the finishing touches on "Hugo Cabret" before he can get around to "Margaret," but at least there's hope.