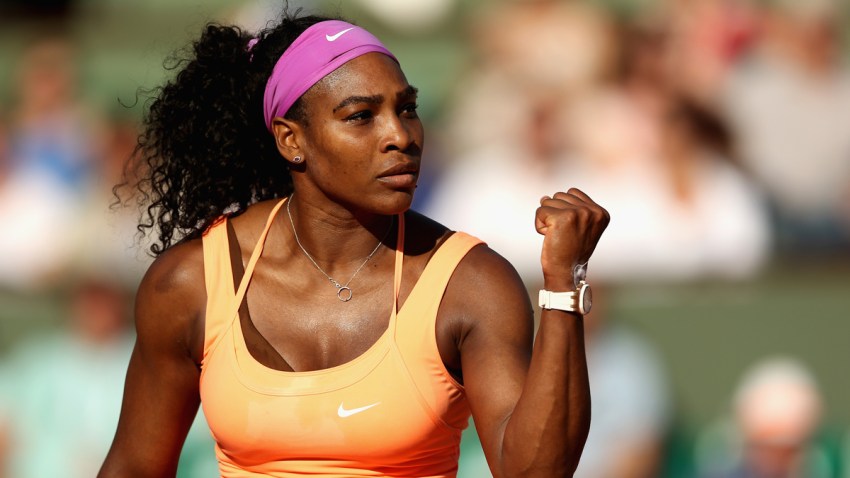 The 33-year-old is covering the latest issue of New York magazine and the tennis star has never looked hotter.
The chic cover image features Williams rocking a skintight black gown. The sports star poses with her arms above her head while staring into the distance. While her body is mostly covered by the long-sleeved dress, a thigh-high slit shows some skin on her right leg.
Inside the issue, Williams sports a very revealing look while doing the splits. The midriff-baring leotard shows off Williams' insanely muscular body as she is suspended in mid-air with her long legs split apart.
Williams shared a behind-the-scenes photo of her doing to impressive splits pose on Instagram with the caption, "Still working on that toe point @gqlew."
Williams also opened up to New York mag about her highly successful tennis career. "I have lots of trophies, and I'm just--I'm not that person that needs to see all these trophies," she revealed. "I have some in my house here, some in my house there, some I don't know what happened to 'em. I have my grand-slam trophies...somewhere."
Copyright E! Online