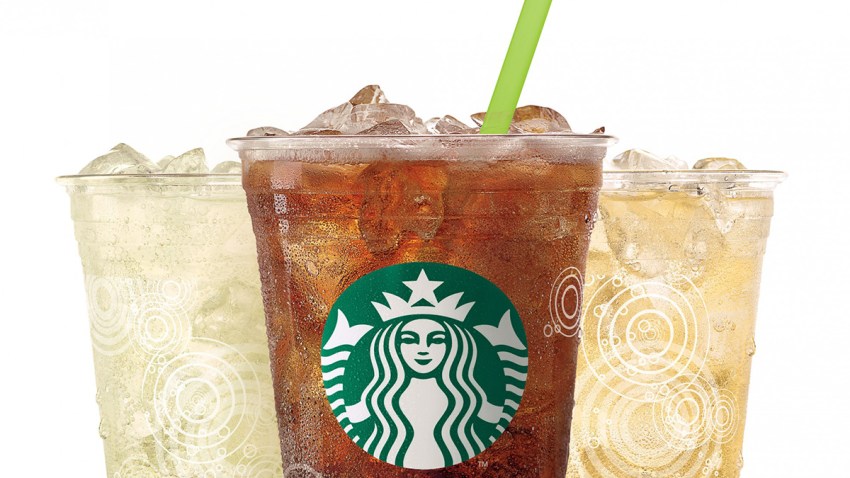 Starbucks is adding what it calls handcrafted sodas to its menu to kick off the summer season.
The company will sell three flavors of soda—Spiced Root Beer, Golden Ginger Ale and Lemon Ale— in 16 states, mostly in the South and Southwest, starting on Tuesday, the company announced.
Starbucks will debut the new beverages at stores in Hawaii, parts of California including Los Angeles and San Diego, Arizona, New Mexico, Texas, Oklahoma, Louisiana, Mississippi, Alabama, Georgia, Florida, South Carolina, North Carolina, Virginia, Nevada and Utah.
The sodas are made using the company's "Fizzio" carbonation machine. Customers can adjust the amount of "fizz" in each beverage depending on their preferences.
The drinks are made to order and take about a minute and a half to complete, the standard length of time for a Starbucks drink, Fortune Magazine reported.
Starbucks claims the sodas contain no artificial flavors, preservatives or high fructose corn syrup.
The price of the sodas wil reportedly vary depending on location. A medium-sized Fizzio soda will cost $2.95 in Los Angeles, The Los Angeles Times reported. They expect to sell the sodas nationwide by next summer, according to the Times.
Starbucks is also raising prices on Tuesday, with the cost of certain drinks set to go up between 5 and 20 cents. A 20-oz "venti" cup of brewed coffee will jump between 10 and 15 cents, depending on the market, CNBC reported.