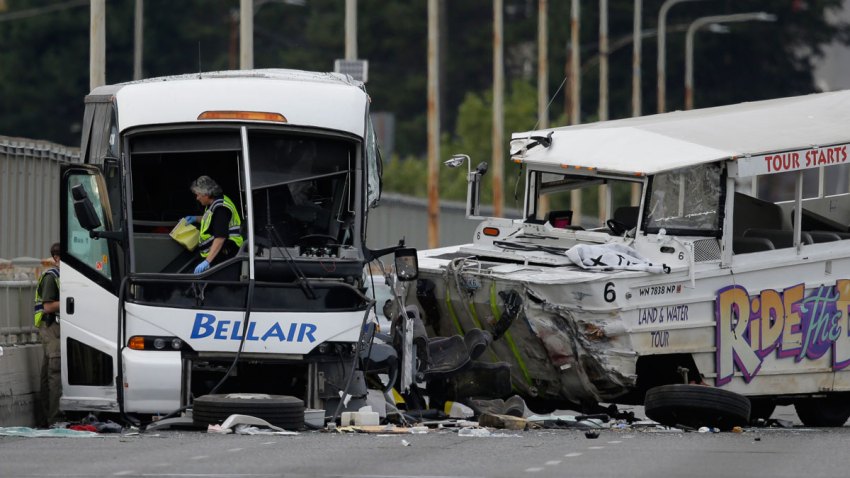 Three out of the four international students killed when a Ride a Duck tour bus collided with a charter bus have been identified, North Seattle College said.
Claudia Derschmidt, a 49-year-old Austrian; Privaudo Putradauto, 18, from Indonesia; Mami Sato, 37, from Japan; and a 17-year-old Chinese student were killed in the accident on the Aurora Bridge in Seattle, Washington.
The four were among 45 students and staff members were aboard the bus headed to orientation.