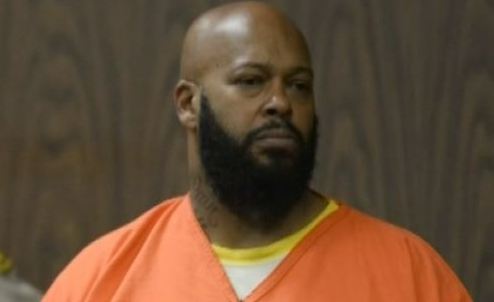 Rap mogul Marion "Suge" Knight has been released from the hospital and is back in jail.
The 49-year-old was taken back into custody at around 9 p.m, the Los Angeles County Sheriff's Department confirmed. He was processed at the Twin Towers Correctional Facility at 1:49 a.m.
Armed guards had previously been watching Knight after he was hospitalized after suffering an "anxiety attack" at court Tuesday, where he pleaded not guilty to murder and other charges in a hit-and-run case
The medical emergency happened about an hour after he made his plea, officials previously said.
Knight said he did "not feel well," said Brett Greenfield, an attorney, adding that no one at his law firm is being told what Knight's health condition is at a South Los Angeles County area hospital. Attorneys say they aren't being allowed to see him.
Knight has had a series of health issues over the years, some related to the gunshot wounds he's suffered at least three times. Knight was shot most recently last August in an incident at a Sunset Strip nightclub.

In the fall, after he was arrested in Las Vegas for an alleged robbery, Knight complained of dizziness and chest pains, and fell while he was being examined.
He was diagnosed with blood clots.
Knight is accused of running down and killing his friend Terry Carter, 55, and attempting to kill Cle "Bone" Sloan, 51, in a burger stand parking lot on Thursday after an argument on the set of "Straight Outta Compton," a movie about the rise of the rap group N.W.A.
He is due back in Compton Superior Court for a bail review hearing on Monday, during which his defense attorney is expected to ask a judge to review the revocation of the $2 million bail initially granted in the case.
Knight founded Death Row Records, which once featured Snoop Dogg, Dr. Dre and Tupac Shakur as its top artists.
Jason Kandel contributed to this report