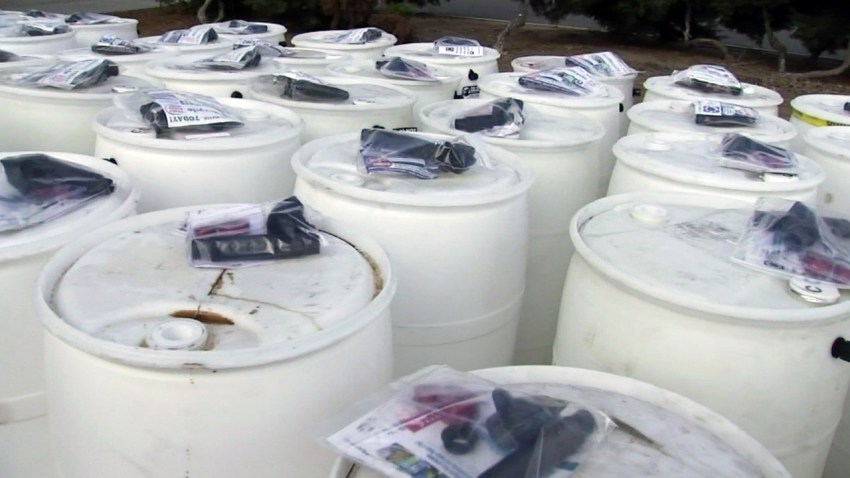 While officials continue to warn that a few days of rain won't end California's drought, one local utility was celebrating how much water they collected from Friday's heavy rain.
The Los Angeles County Department of Public Works tweeted the "sunny news" Saturday that it captured 1.8 billion gallons of stormwater, enough to supply 44,000 people for a year.
The county's tweets were a bright spot during the storm, which drenched parts of the area with 5 inches of rain -- at first 390 million gallons were collected at an intake center in Pacoima, they tweeted Friday morning, then 1 billion https://twitter.com/LAPublicWorks/status/543447263775707137.
We finally have more water stored behind San Dimas Dam Reservoir! #LARain #LACountyPublicWorks pic.twitter.com/sPidcKfdjE — LA Co Public Works (@LAPublicWorks) December 12, 2014
Dams and water storage basins were used to capture excess water, according to the often-updated Twitter account.
But it wasn't all drought savings they were reporting. For example, the Department's Twitter account explained as the rain fell that 30,000 cubic yards of debris clogged Lake Hughes Road near Castaic Lake, which wasn't expected to reopen until Wednesday.
Experts warn that California's historic drought will need a lot more rain to replenish depleted aquifers and restore mountain snow packs.
"We're still in a deep drought, and the rains provide a great opportunity to conserve water that we can use later," said Marty Adams, deputy assistant general manager of the water system for the Los Angeles Department of Water and Power.
Just because the #LArain stops doesn't mean we do. Flood Control crews hard at work dewatering Beatty debris basin. pic.twitter.com/FllhXAoaCo — LA Co Public Works (@LAPublicWorks) December 13, 2014