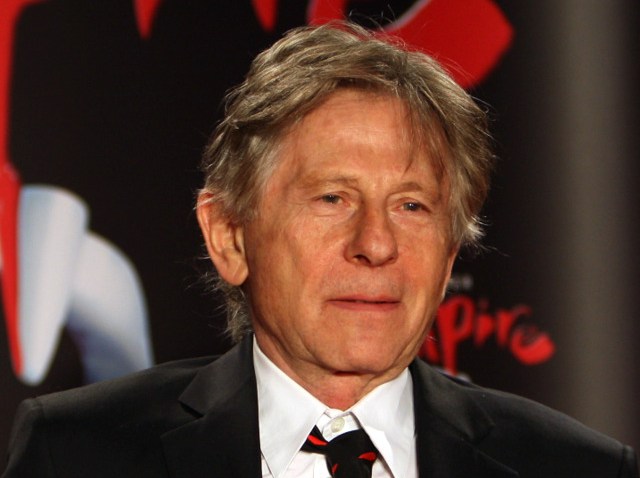 Acclaimed director Roman Polanski is a free man after Swiss authorities declined to send him back to California for sentencing on child sex charges dating back to the 1970s.
Polanski, 76, has been in Swiss custody, first in jail, then under house arrest at his chalet in Gstaad, since September. He was nabbed as a fugitive when he left his native France and went to Zurich for a lifetime achievement award. Authorities in Los Angeles have been after him since he fled just prior to sentencing on charges he had unlawful sex with a 13-year-old girl in 1977.
On Monday, authorities announced at a news conference that Polanski, director of such classic films as "Chinatown," Rosemary's Baby" and "The Pianist," would not be sent back to the U.S. for sentencing. He could still face sentencing in absentia, though U.S. officials don't believe he would comply with terms of a sentence.
"The 76-year-old French-Polish film director Roman Polanski will not be extradited to the USA," the Swiss Justice Ministry said in a statement. "The freedom-restricting measures against him have been revoked."
The ministry cited "national interests" in announcing the decision, but did not elaborate.
"Mr. Polanski can now move freely," said Justice Minister Eveline Widmer-Schlumpf. "He's a free man."
Polanski's attorney, Chad Hummel, has been pushing for Polanski to be sentenced without having to return to Los Angeles, California. But prosecutors have vigorously opposed sentencing him in absentia.

"The defendant is a fugitive," Deputy District Attorney David Walgren wrote in court papers filed in January. "A fugitive child rapist, who for 32 years has made a mockery of our criminal justice system, should not be given the power or authority to request anything of this court until he, the criminal, acknowledges this court's lawful authority by surrendering on his outstanding warrant."

Prosecutors dropped rape and other charges in exchange for his guilty plea, but Polanski fled the country before he was sentenced after learning that the judge might make him complete the second half of a 90-day jail sentence. He has been a fugitive since 1978 and lived in France before his arrest.

Swiss authorities released the director from jail on $4.5 million bail in early December "pending extradition" to the United States.

Polanski pleaded guilty to unlawful sexual intercourse after first being charged he gave Samantha Geimer Quaaludes and Champagne, then raped her when she came to his home for a photo shoot that was to run in a magazine he was guest-editing. Geimer, now in her forties, has said she forgives him after receiving an undisclosed amount of money from Polanski.