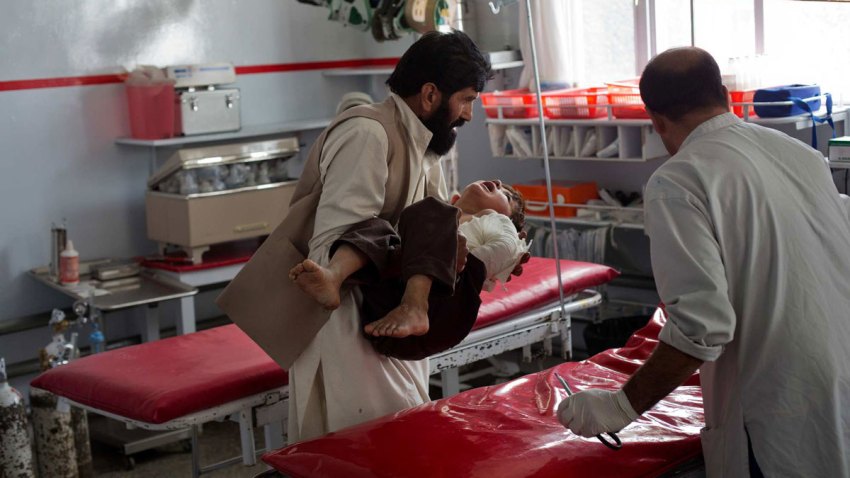 A pregnant woman shot in the face by errant gunfire. An elderly man riddled with rifle rounds. Boys and girls ripped apart by rocket propelled grenades.
Afghanistan's civilians are being injured and killed in greater numbers now than any time since the beginning of the U.S.-led war in late 2001. It's the result of fighting between the Taliban and government security forces, which has escalated since the withdrawal of U.S. troops.
The Emergency Surgical Center in Kabul is where many of wounded come to heal, often from villages and towns across the provinces surrounding the capital. Their injuries are often similar: a bullet or shard of hot metal has torn through the bodies, piercing internal organs, breaking bones, destroying limbs.
For two months last fall, photographer Victor J. Blue documented the latest fighting season's toll. Click through to see those images (WARNING: Some images are graphic).