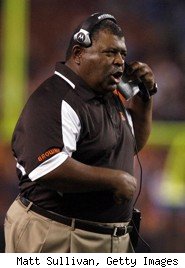 Donald Trump said in an interview on "Meet the Press" it would be a "miracle" if Hillary Clinton is able to continue her run for president in the wake of the controversy surrounding her use of a private email server to conduct official business as secretary of state — but if she does, he'll beat her.
"I think [Clinton] may not be able to run, to be honest, because this whole email thing is a horrible thing," he said in the interview.
Trump likened her situation to that of Gen. David Petraeus, who resigned as director of the CIA after his affair with his biographer was uncovered, and later accused to have shared classified materials with her. The controversy surrounding Clinton's email use intensified this month as reports revealed the FBI was investigating the security of her private server.

"General Petraeus, his life has been destroyed. And he did 5 percent of what she did," Trump said. "So assuming she's able to run — which would be absolutely, to me, a miracle at this point — I will beat her."