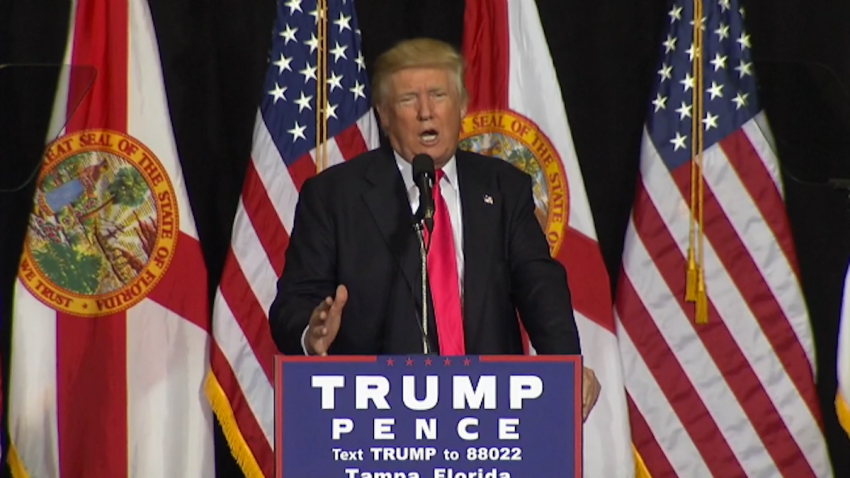 Donald Trump is campaigning in the battleground state of Florida, where he will hold a rally at the Florida State Fairgrounds in Tampa at 1 p.m. Wednesday.
The campaign event comes a day after Trump suggested during a Fox News town hall in Texas that he is open to "softening" laws dealing with immigrants in the country illegally. It is the latest sign that the Republican presidential nominee is considering easing the hardline stance he has taken since the beginning of his campaign.
Trump will continue to urge African-American voters to support him and is also expected to reiterate his calls for the Justice Department to appoint a special prosecutor to investigate the connection between Hillary Clinton's State Department and the Clinton Foundation, his campaign told NBC News.