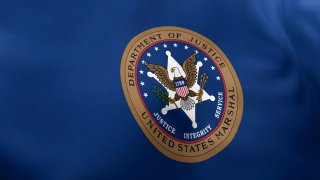 The U.S. Marshals Service suffered a security breach over a week ago that resulted in the compromise of sensitive information, multiple senior U.S. law enforcement officials said Monday.
In a statement Monday, U.S. Marshals Service (USMS) spokesperson Drew Wade acknowledged the breach, telling NBC News: "The affected system contains law enforcement sensitive information, including returns from legal process, administrative information, and personally identifiable information pertaining to subjects of USMS investigations, third parties, and certain USMS employees."
Wade said the incident occurred on Feb. 17, when the Marshals Service "discovered a ransomware and data exfiltration event affecting a stand-alone USMS system."
For more on this story, go to NBC News.