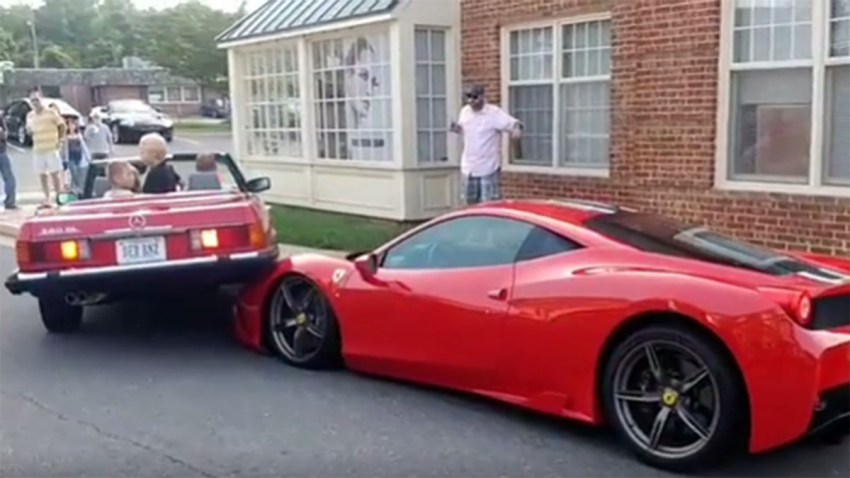 One driver may be giving her insurance company an expensive bill after she accidentally backed into a nearly $300,000 Ferrari while attempting to parallel park outside a Virginia coffeehouse.
Video being shared online showed the aftermath of the Saturday accident in Great Falls, Virginia. It showed the rear of the woman's Mercedes convertible sitting on the hood of a Ferrari 458 Speciale with a car alarm blaring.
It happened at a weekly meeting of local car enthusiasts. In the video, one man asked the woman who was behind the wheel of the Mercedes: "Are you serious?"
Fairfax County police said they helped the drivers exchange information, but no one will be charged.
The Ferrari 458 lists for more than $290,000 and tops out at over 200 mph.
Copyright AP - Associated Press