At least 19 children and two teachers were killed when an 18-year-old gunman opened fire inside an elementary school in Uvalde, Texas, Tuesday morning in what's become the deadliest school shooting in the state's history.
Among the victims were long-tenured teachers, 10-year-olds who loved dancing to TikTok videos and recent honor roll recipients; avid hikers, sports lovers and "baby angels"; cousins, siblings, daughters and sons.
These are the Uvalde, Texas school shooting victims
UZIYAH GARCIA, 4TH GRADER
Uziyah Garcia was in the fourth grade and would have turned 10 this summer. His Aunt Nikki Cross confirmed his death and shared his photo.
EVA MIRELES, 4TH GRADE TEACHER
Lydia M. Delgado, Eva Mireles' aunt, confirmed that she had died in the attack on Robb Elementary School on Tuesday. Delgado said Mireles had been a teacher for 17 years and that she was an educator who, "took pride in teaching mostly students of Latino heritage."
She was an avid hiker, "very loved" and "the life of the party."
IRMA GARCIA, 4TH GRADE TEACHER
Christian Garcia confirmed that his mother, Irma Garcia, was the second teacher killed.
He said a friend in law enforcement, who was at the scene in the school, said he saw Irma in her classroom, positioned with her body protecting her students.
ALITHIA RAMIREZ, 4TH GRADER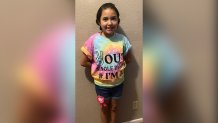 A family member confirmed to NBC News that Alithia Ramirez was killed in Tuesday's shooting.
Ramirez's father, Ryan Ramirez, had waited for hours outside the reunification center looking for his daughter. He told local news outlets that he called several hospitals but couldn't get any information. Tuesday evening, he took to social media, posting a photo of Alithia on Facebook pleading for help in finding her.
AMERIE JO GARZA, 4TH GRADER
Amerie Jo Garza was about to finish the fourth grade when killed. Her father confirmed her death to NBC News. Garza was shot while dialing 911, her grandmother, Berlinda Irene Arreola, told The Daily Beast. Earlier in the day, Garza had received a certificate for making the honor roll.
On May 31, the Girl Scouts of Southwest Texas announced they were posthumously awarding Garza the Bronze Cross for attempting to save a life at the risk of her own.
XAVIER LOPEZ, AGE 10, 4TH GRADER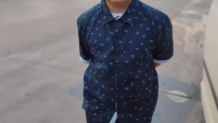 Xavier Lopez, 10, had been at an awards ceremony with his mother hours earlier, KSAT-TV of San Antonio reported.
ANNABELL GUADALUPE RODRIGUEZ, AGE 10, 3RD GRADER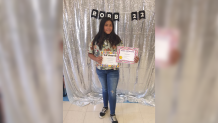 Annabell Guadalupe Rodriguez, 10, a third-grade student was killed, her family told KHOU of Houston. Her father had spent hours looking for her before it was confirmed that she was among the 19 students killed. Family members told the station she was in the same classroom as her cousin, who was also fatally shot. The cousin has not been identified.
ELIAHANA CRUZ TORRES, AGE 10
Eliahana Cruz Torres, 10, was confirmed dead after Tuesday's shooting, her grandfather, Adolfo Cruz, told ABC News. It was not clear if she was a fourth-grade student.
JOSE FLORES, AGE 10, 4TH GRADER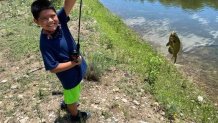 Jose Flores, 10, a fourth-grade student, had received an award for making the honor roll before he was killed, his uncle, Christopher Salazar told the Washington Post.
ELIAHNA GARCIA, AGE 10
Eliahna "Ellie" Garcia, 10, was killed after Tuesday's shooting, her grandfather told NBC News.
"She was very happy and very outgoing," Garcia's aunt and fifth-grade teacher at Flores Elementary School in the same school district, Siria Arizmendi, the Associated Press. "She loved to dance and play sports. She was big into family, enjoyed being with the family." It was not clear if she was a fourth-grade student.
Garcia's mom, Jennifer Lugo, posted a photo of Eliahna on Facebook asking for help in finding her.
ROJELIO TORRES, AGE 10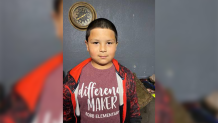 Rojelio Torres, 10, was confirmed dead, his mother, Evadulia Orta, told ABC News. She described him as a "very smart and loving child."
JAILAH NICOLE SILGUERO, AGE 11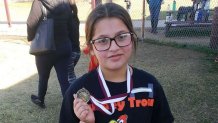 Jailah Nicole Silguero, 11, was confirmed killed by a family member, according to ABC News. Silguero is also cousins with Jayce Carmelo Luevanos, another student killed in Tuesday's mass shooting.
"They were nothing but loving baby angels, always had a smile on their face just full of life," their cousin said in a statement to ABC News. "I can't believe this happened to our angels."
JAYCE CARMELO LUEVANOS, AGE 10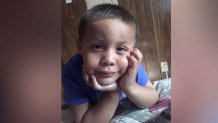 Jayce Carmelo Luevanos, 10, attended class with his cousin Jailah Nicole Silguero before they were both killed in Tuesday's shooting. It was unclear whether both of them were fourth graders.
JACKLYN CAZARES, AGE 9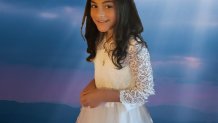 Jacklyn Cazares, 9, and cousin of Annabell Guadalupe Rodriguez, also died in the shooting, her father told ABC News.
"Taken out of arms and lives, in this freaking cowardly way, so young, so innocent, full of life and love," he wrote on Facebook. "It hurts us to our souls."
MAKENNA LEE ELROD, AGE 10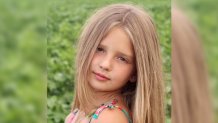 Makenna Lee Elrod, 10, was confirmed killed in the shooting, her uncle Kyle McCullough told NBC News.
"She was beautiful, funny, smart, and amazing," her aunt Allison McCullough wrote on a GoFundMe page for the family. "She had the biggest heart and loved her family and friends so much. Her smile would light up a room."
NEVAEH BRAVO, AGE 10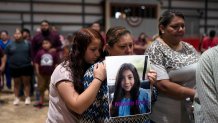 Esmeralda Bravo, 63, the grandmother of 10-year-old Nevaeh Bravo, held a picture of her at a vigil Wednesday night and confirmed to photographers from the AP and Los Angeles Times that Nevaeh was among those killed.
TESS MARIE MATA, AGE 10
Tess Marie Mata, 10, was confirmed to be among the dead by her mom and sister, who spoke to the Washington Post. The fourth grader loved TikTok dance videos, Ariana Grande and the Houston Astros, her sister, Faith, told the paper.
ALEXANDRIA 'LEXI' ANIYAH RUBIO
Alexandria "Lexi" Aniyah Rubio was among those killed in the shooting, her mother confirmed to NBC News. Her father, Felix Rubio, is a deputy with the Uvalde County Sheriff's Office and was one of many law enforcement officers who responded to the school, he told CNN.
LAYLA SALAZAR, AGE 10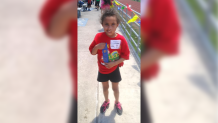 Layla Salazar, 10, is confirmed dead in the school shooting, her father, Vincent Salazar, told the AP. She loved to swim, run track and dance to TikTok videos, he told the AP, and they would sing along together to "Sweet Child O' Mine" by Guns N' Roses in the morning as he drove her to school.
MIRANDA MATHIS, AGE 11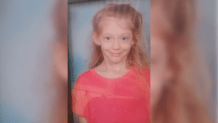 Miranda Mathis, 11, was confirmed as one of the victims killed in her fourth grade class her family told NBC.
Leslie Ruiz, a friend of Miranda's mother, told the Washington Post that "she was a bright girl" who was also "fun" and "spunky," as well as, "very smart."
Her cousin Deanna Miller also wrote on Facebook expressing her grief. "My lovely cousin, we love you and are sorry this happened to you baby," Miller wrote.
MAITE YULEANA RODRIGUEZ
Maite Yuleana Rodriguez was killed as a result of Tuesday's shooting, her uncle Hector Coronado, confirmed. Maite's family has declined interviews at this time and her age and grade were unclear.