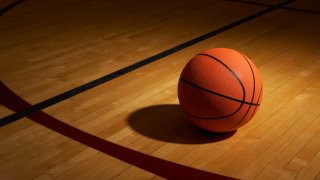 Two junior varsity girls basketball coaches are out of a job at a Virginia high school after the assistant coach allegedly suited up and played in a game.
Portsmouth Public Schools received a report last Monday from administrators at Nansemond River High School that a member of Churchland High School's junior varsity coaching staff "took part in the game" on Jan. 21, district spokesperson Lauren Nolasco told NBC News.
Churchland administrators investigated and then reported the incident to the Virginia High School League, the sanctioning body for public high school games in the state.
"While I cannot discuss details of the investigation since this is a personnel matter, I can confirm Arlisha Boykins is no longer an employee of Portsmouth Public Schools," Nolasco said in a statement.
Boykins, 22, was the Churchland assistant coach accused of posing as a student in the game against Nansemond River, NBC affiliate WAVY-TV of Portsmouth reported. The actual player missed the game because of an out-of-town club tournament, the girl's parents told the news station.
Read the full story on NBCNews.com here.