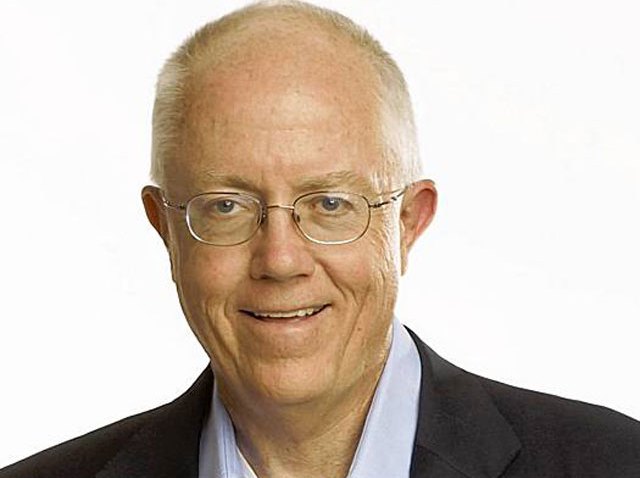 Craig Johnson's death leaves a gaping hole in the nurturing of entrepreneurs and new companies in Silicon Valley.

Johnson, 62, died Saturday at Stanford Hospital, several days after suffering a stroke and a couple months after his honeymoon in Europe.

Rather than following the path of a typical lawyer, Johnson reached for something bigger, pushing the boundaries and allowing his pioneering ideas lead him into the future. He was ahead of his time when he left the law firm Wilson Sonsini -- itself a storied firm -- to establish Venture Law Group in 1993.
Skeptics said a law firm focused on startups wouldn't work, but Venture Law Group grew to more than 100 lawyers and helped launch some of the biggest name in the tech world: Yahoo, Foundry Networks and Hotmail among them.

"Craig was a pioneer in Silicon Valley, and his vision helped drive the growth of the technology industry," said Jerry Yang, cofounder and former CEO of Yahoo, in an email to AM Law Daily.

His most recent project was an online law firm, Virtual Law Partners, an extension of his vision for the future of the Internet and its uses for clients. Critics wondered about its success, but in just the last year, the group has grown to more than 40 lawyers.
Johnson was hailed as one of Silicon Valley's top 25 "movers and shakers" in 1997 by BusinessWeek magazine. Red Herring called him one of the Valley's "top power brokers" a couple years later and most recently, Forbes Magazine named him one of the country's top private company investors in 2001as part of their Midas List, Silicon Valley Watcher's Tom Foremski notes.

Johnson was a graduate of Stanford Law School. He got his undergradate degree at Yale and worked in Ethiopia as a Peace Corps volunteer.

His family is planning a memorial service for Sunday.