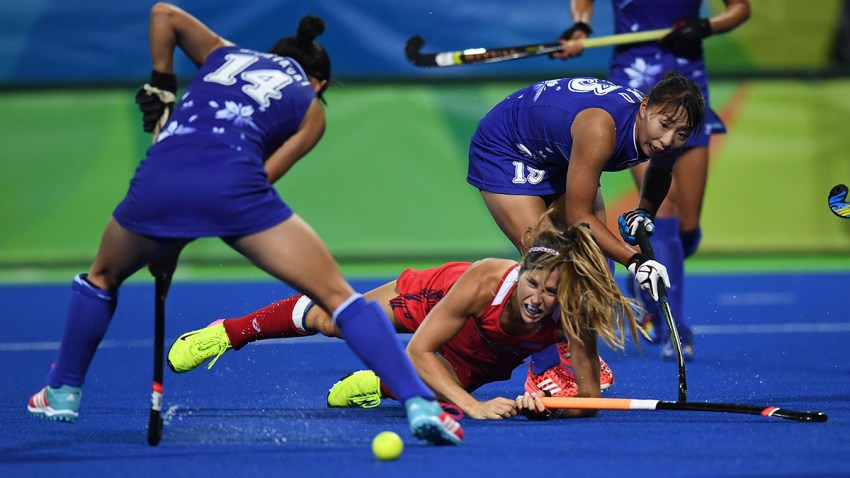 Team USA stayed perfect in women's field hockey pool play with 6-1 rout of Japan and took over the top spot in the Pool B standings.
Katie Bam collected a hat trick as the U.S. maintained full control over the game, starting with a Melissa Gonzalez goal in the first minute.
Not long after, Bam kicked into gear by deflecting a pass high into the cage that flew over Japan goalkeeper Sakiyo Asano.
With two minutes left before halftime, the U.S ran another tricky play on a penalty corner attempt that had Katie Reinprecht taking the shot - and scoring.
It didn't take much time for Jill Witmer to score the fourth goal of the game, but the Cherry Blossoms finally scored in the fourth quarter on a penalty corner attempt when Mie Nakashima snuck one into the corner of the cage.
Bam had an answer for that, using incredible stick skills to weave through two Japan defenders and fire one in to take a four-goal lead. She finished off the scoring with another field goal before heading to the bench.
The six-goal performance puts Team USA ahead of Great Britain thanks to the goal differential. From last in London to first in Rio, these players don't just have a trip to the next round in their sights. They want a medal.
Copyright Rio2016