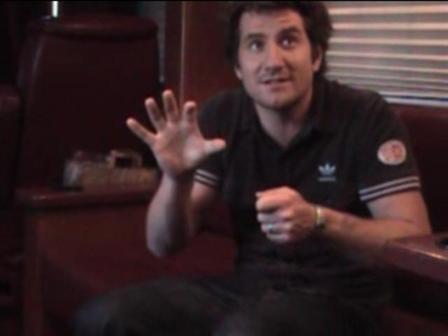 It's a scene you can only see during the spring and fall equinoxes – when the rising and setting sun is framed by Chicago's skyline. It's called "Chicagohenge."

Chicagoans came out in droves on Wednesday, the first official day of fall and one of the best days to the view "Chicagohenge," to capture the shining spectacle between buildings.
Here's how it works: Between summer and winter solstices, the sunrise and sunset locations shift. From December to June, they move north along the horizon and from June to December, it moves south. But during the two equinoxes, the sun rises directly in the east and sets directly in the west.
In cities like Chicago, where the street grid is nearly aligned with the compass points, this shift makes for a brief but beautiful sight, according to Dr. Shane Larson, an astronomer at the Adler Planetarium. The view shows the sun framed between city buildings and streets.
The view is a popular one in other cities, including New York, where spectators line the streets of Manhattan for Manhattanhenge.

For those who couldn't watch it Wednesday, the event will likely be visible for about a week.
Camera-ready watchers should turn to the skyline shortly after sunrise and just before sunset, according to Michelle Nichols, master educator for the Adler Planetarium.
For the best view, choose a street that has few obstructions. Chicago's Loop provides some of the best framing.