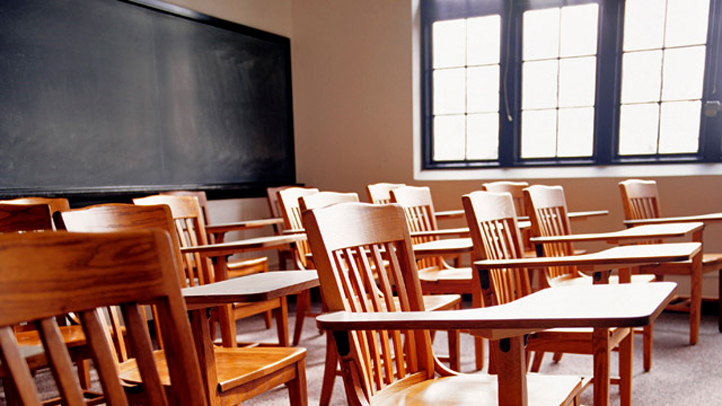 The first poll of Connecticut teachers on gun laws and school safety shows that an overwhelming number support tougher gun laws and additional funding to modernize school facilities to provide safe and secure public schools, according to the Connecticut Education Association.
"This is the first time teachers have been asked for their opinion in a comprehensive manner that is representative of educators' views across Connecticut," CEA Executive Director Mark Waxenberg said in a news release. "We want legislators to establish new and strengthened laws that protect the overall safety of children, schools, and our communities—including commonsense gun laws and funding to address safety issues in public schools."
The CEA survey findings are as follows:
Ninety-eight percent favor extending criminal and mental health background checks for all gun purchases.
Eighty-eight percent support banning the sale and possession of military-style semi-automatic assault weapons to everyone except the police and military.
Eighty-seven percent of teachers surveyed also support banning the sale and possession of high-capacity magazine clips.
Eighty-five percent) oppose any proposals allowing teachers to carry guns in schools.
Ninety-two percent believe the state should provide funding to local public school districts to modernize facilities to address today's school safety issues.
When the numbers for all members are compared to members who are most familiar with guns, there is little to no change. Key findings for members who are gun owners, have guns in their home, are hunters, or are related to hunters:
Seventy-seven percent support stronger gun safety laws.
Almost all, 98 percent favor extending background checks.
Eighty-three percent favor banning high-capacity magazine clips.
Seventy-eight percent favor banning the sale and possession of semi-automatic assault weapons.
Seventy-seven percent are against plans to arm teachers.
The poll of 400 CEA teacher members statewide was conducted between Jan. 19 and Jan. 21.