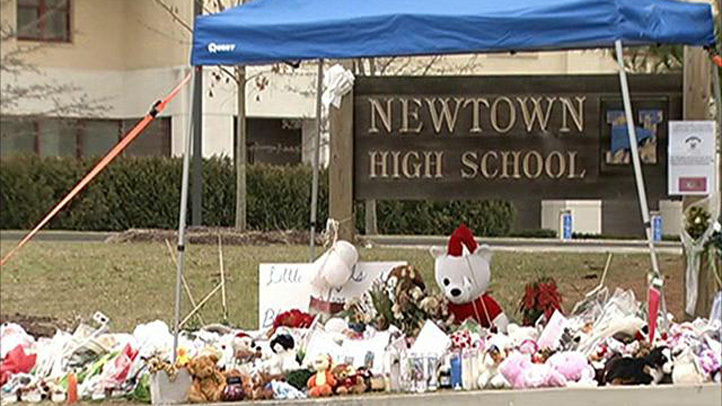 The Newtown community came together for an interfaith vigil on Friday morning, two weeks after 20 first-grade students and six staff members of Sandy Hook Elementary School were killed in a school shooting.
Clergy from across Newtown gathered at the soccer field at the Fairfield Hills Hospital campus for a vigil that begins at 9 a.m.

Services focused on the healing process and putting lives back together in new ways.

The services paused at 9:30 a.m. for a moment of silence, the time the shooting occurred two weeks ago.
Sandy Benati and her husband Wayne traveled from Illinois to Connecticut to visit their children for Christmas and couldn't leave without paying their respects to the 20 first graders at Sandy Hook Elementary School and six staff members who were killed in the shooting.

"We're headed back to Illinois but we wanted to stop here and see all this. We have been watching the news from Illinois ever since it happened and we have been so upset about it," Sandy Benanti said.

Sandy and Wayne are both retired teachers¦and have grandchildren the same age as some of the youngest victims.

"A person cares a lot for the children they are teaching that year and to see this happen and watch what's happened nationally, it's just devastating," Wayne Benanti said.

Organizers said hamilies of the victims were invited.