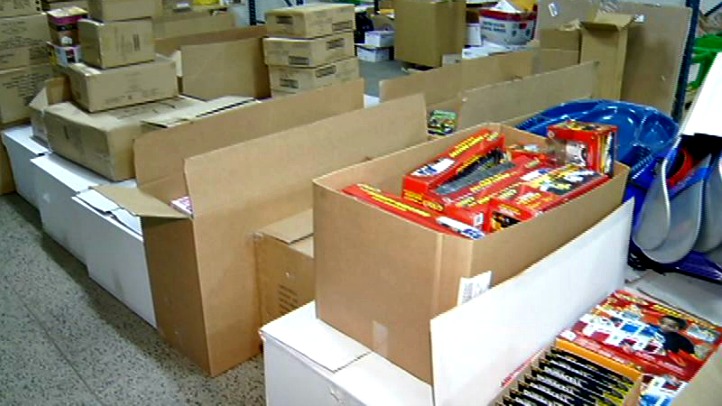 People from around the country have traveled to Newtown to offer their help to the community after the school shooting on Friday. Others have donated to charities or helped set up funds in the victims' honor. One man from the deep south decided to take it one step further.
Jay Roberts would not let the tragedy at Sandy Hook dampen his Christmas spirit.
He could not make the trip to Connecticut from his home in New Orleans, so he did the next big thing he could think of.
Roberts contacted the Toys R' Us in Milford and bought $19,000 worth of toys, one gift for each of the students in Sandy Hook Elementary School. The truckload was dropped off in town on Wednesday evening.
"I called at 11:30 a.m. this morning and it had been delivered already within seven hours. I must say that Toys R' Us did a great job," said Roberts.
Roberts is the owner of Water & Sewer Products in Bridge City, Louisiana. He says he wished he could have made the drop himself, but is unable to because of his work schedule. He felt he had to do something for these children.
"Cause those children don't deserve what they had to go through and are going through," he said.
For this Santa, the hope is that one gift could bring a little happiness to the children thousands of miles away.
"I wish them a Merry Christmas and a Happy Holiday season," said Roberts.