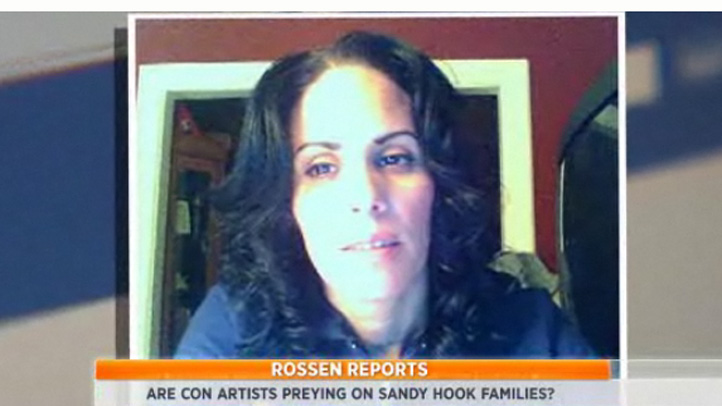 A New York City woman who posed as the aunt of a child killed in the massacre at a Sandy Hook Elementary School last December was sentenced Tuesday to 8 months in prison and two years' probation.
Alba is required to report to prison in six weeks.
The family of 6-year-old shooting victim James Mattioli appeared at the sentencing. Mark Mattioli, James' father, called Alba's actions were "immediate, intrusive, exploitative, disgusting" and said they "added to [his] feeling of victimization."
Nouel Alba, 37, pleaded guilty in June to wire fraud and making false statements after posing as a victim's family member in the aftermath of the shooting to solicit donations for a "funeral fund" on behalf of the family of 6-year-old Noah Pozner, who died at the school.
Alba allegedly claimed to be Pozner's aunt.
According to prosecutors, Alba started collecting money the day after the shooting, then sent an email to the Sandy Hook PTA asking for donations.
Between Dec. 14 and Dec. 20 of last year, four donations totaling $240 were sent to Alba's PayPal account, officials said.
Alba has admitted that she is not related to Pozner and accepted a plea deal that could give her up to six months in jail. Prosecutors are asking that she serve at least a year in prison.
She was indicted in May on one count each of first-degree scheming to defraud and second-degree identity theft, according to the Office of the Bronx District Attorney.
The family of Noah Pozner said they will not attend Alba's sentencing. Alba also cannot afford to travel from the Bronx to Hartford, so the court will pay for her to take public transportation, the Today Show has learned.
Alba sought probation, arguing that she's already been punished by the media.
She has paid restitution and can appeal the ruling.
Copyright AP - Associated Press