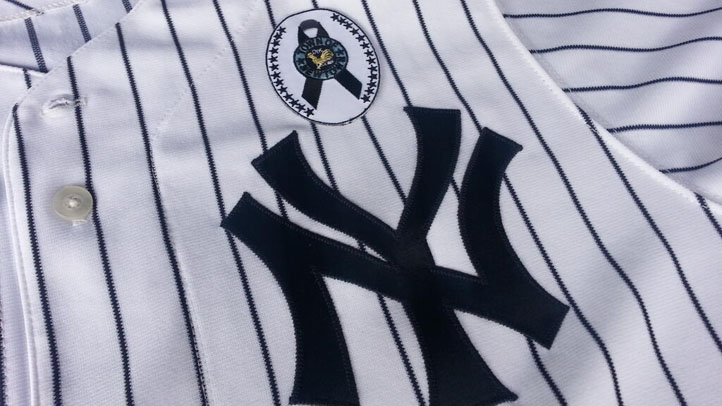 The New York Yankees and Boston Red Sox honor the community of Newtown and the memory of those killed in the shooting at Sandy Hook Elementary School when the teams played today, opening day, at Yankee Stadium.
A moment of silence was held before the game and the names of the victims of the shooting scrolled across the scoreboard before the first pitch.
Detective Dan Mcanaspie, one of dozens of Newtown police officers and firefighters the Yankees invited to attend, made the trip, along with the Newtown Color Guard.
"The children, the family, the victims, that's what I'm going to be thinking about. I'm sure I'll be crying," Macanaspie said before the ceremony.
Michelle Schettino painted her names green and white for Sandy Hook.
Other families from Newtown decided to give their children a day away from school to have some fun in the Bronx.
"On opening day, we will reflect upon more important things and the play the game to honor the community of Newtown," Yankees managing general partner Hal Steinbrenner said in a statement. "Since the day of the tragedy, our hearts and thoughts have been with those who were affected."
The Yankees and Red Sox wore wear a special ribbon on their uniforms. Baseball commissioner Bud Selig has asked that all other 28 major league teams wear the ribbon during their opening games.
"Months have passed, yet we are still trying to come to grips with this incomprehensible tragedy," Red Sox principal owner John Henry said in a statement. "As our teams look to face each other on opening day, we will stand united in support of the families affected as we remember and honor those who were lost."
Approximately 3,000 people from Newtown will be invited to the ballpark for New York's July 7th game against Baltimore on "Newtown Day at Yankee Stadium."
Copyright AP - Associated Press