A former state employee caused quite the scene at a meet-and-greet campaign event for Lt. Gov. Michael Fedele on Wednesday at a Bridgeport club.
Police say Anthony Millo, 60, of Naugatuck shouted obscenities at the Republican gubernatorial hopeful.
"You're a (expletive) liar, you're all liars, you piece of (expletive)!" Millo shouted during the event at the Circolo Sportivo Italo Americano club, according to police.
Fedele was sitting at a table eating with several others when Millo allegedly approached the table and demanded, "Are you going to keep Lisa Moody on your staff when you are governor?" referring to M. Lisa Moody, the current chief of staff for Gov. M. Jodi Rell, the Connecticut Post reports.
Millo, a retired probation officer, was charged with breach of peace and interfering with police. He denies the incident took place the way police claim. He says he likes Fedele and did not threaten him or interfere.
"I felt I voiced my opinion. I did not threaten anybody. I did not interfere with anybody and that's the God's honest truth," Millo told the Post. "And I still like the guy."
Millo was released after posting $2,500 bond.
By the way, this is the second time someone has been arrested regarding actions directed against Fedele. John Stankus, of Long Beach, N.J., was charged last year for sending threatening e-mails to the lieutenant governor in December 2008. He sent the threats from a library computer in Las Vegas, police said.
Fedele's spokesman, Chris Cooper, said this week's incidentconn did not affect the lieutenant governor's meet-and-greet campaign event.
"The lieutenant governor had given some brief remarks and was sitting down eating when this man approached him," Cooper said. "I don't know (Millo) and the lieutenant governor doesn't know him."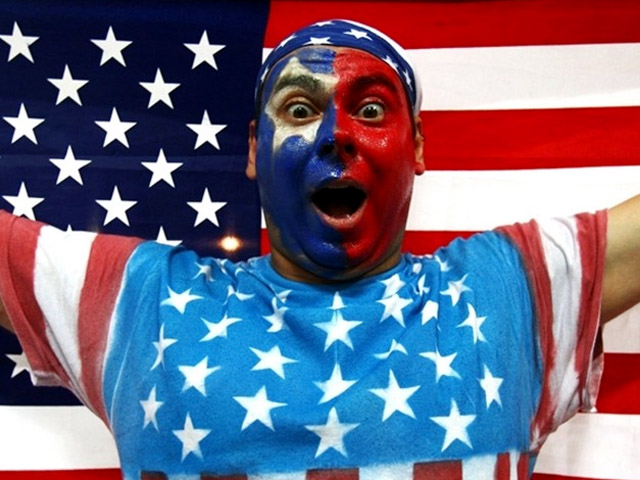 It's snow joke: The Vancouver Winter Games are here! Get more Olympics news from NBC Connecticut, fan us on Facebook and follow us on Twitter. You can also get the TV listings here.