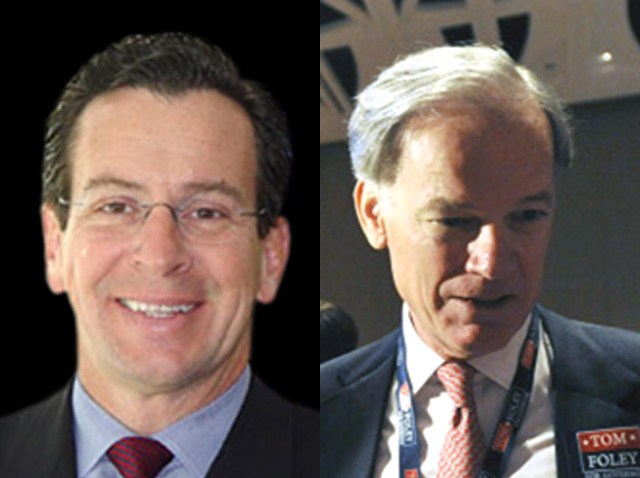 With hours to go before the first televised gubernatorial debate between Democrat Dan Malloy and Republican Tom Foley, a new poll shows them in a statistical dead heat.
CT Capitol Report commissioned the Merriman River Group to conduct poll and the results released on Tuesday show Malloy with a slight lead at 47.5, compared to Foley's 44.9 percent.
"With a month to go, the race for governor remains very competitive though it has been overshadowed by Connecticut's U.S. Senate race," Matthew Fitch, executive director, of the poll said. "The polling suggests that the spotlight on the Senate race has created some challenges for Democrat Dan Malloy."
Malloy is a publicly financed candidate and faces a financial disadvantage compared to Foley, pollsters said.
Fitch said there are indications that undecided voters are likely to view Malloy favorably as his name recognition increases.
"If Malloy can compete financially, and that's a big if, it appears that the lion's share of the undecided voters are his for the taking," Fitch said.