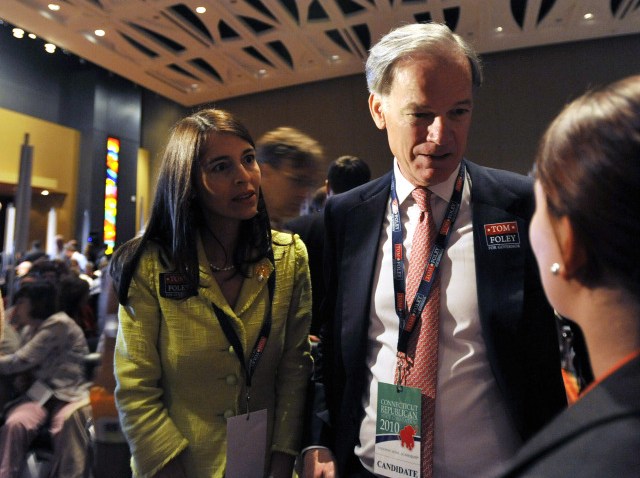 The chairwoman of the state Democratic Party is accusing Republican Tom Foley's campaign for governor of violating financial reporting rules.
Chairwoman Nancy DiNardo filed a complaint with the State Elections Enforcement Commission on Monday.
She said Foley's campaign violated state laws requiring candidates to inform the commission within 48 hours when expenditures exceed 90 percent of $6.25 million, and when the campaign receives more than $6.25 million.
The laws are connected to the state's public campaign financing program.
Foley isn't participating in the program, but Democratic rival Dan Malloy is. Malloy received $6 million in public campaign funds after raising a required $250,000 in contributions.
Foley's campaign called the complaint "frivolous" and said it has complied with all SEEC regulations.

Copyright AP - Associated Press