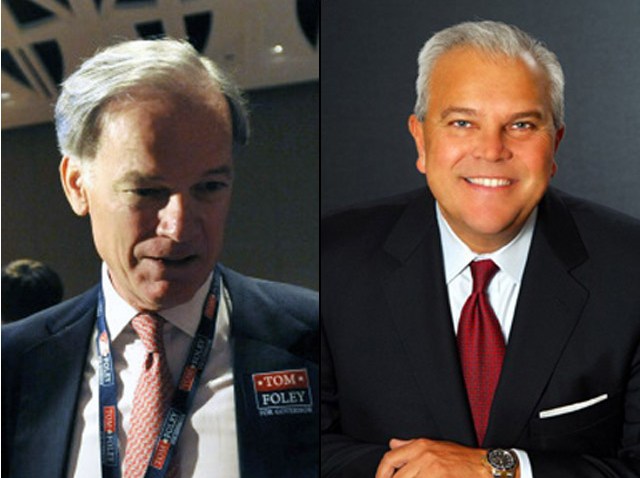 On Tuesday morning, the state Supreme Court decided that a state commission was within its rights to have approved more than $2.1 million in public campaign funds for Republican gubernatorial candidate Lt. Gov. Michael Fedele and his running mate, Mark Boughton.
The issue was over money granted through the Citizens' Election Program which gives public financing to candidates and sets limits on contributions and expenditures.
Tom Foley, a wealthy Greenwich businessman -- the endorsed Republican running for the seat -- brought the challenge to court, claims that Fedele and Boughton didn't legally qualify for the funding for their GOP bid.
A judge ruled last week denied Foley's request for a temporary injunction that would have prevented Fedele and Boughton from spending public campaign funds.
The court heard arguments at 11 a.m. Foley was is expected to argue that Fedele shouldn't receive an additional $312,500 in matching funds, based on Foley's spending and/or fundraising.
The decision came down just after noon.
Foley, Fedele and Hartford-area business advocate Oz Griebel face an Aug. 10 primary.
Follow us on Twitter @NBCConnecticut, on and Facebook, and sign up for breaking news SMS alerts on your phone by texting "CTBREAKING" to 622669.
Copyright AP - Associated Press