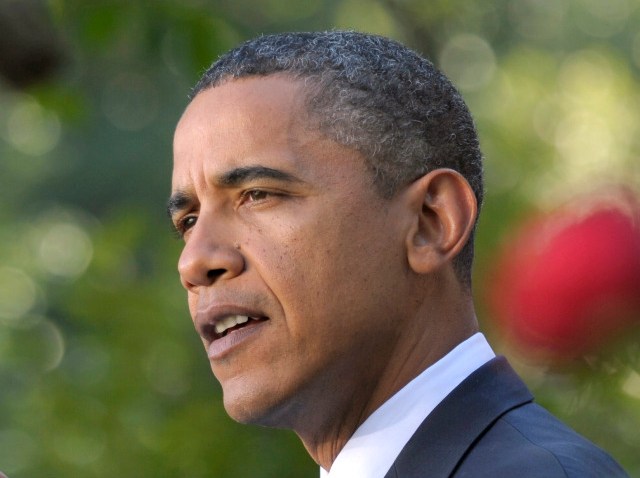 An appearance by President Barack Obama was worth more than $1 million to Richard Blumenthal, as well as state and national Democrats.
The president appeared at two fundraisers in Connecticut on Thursday.
The first event in Stamford raised $400,000 for Blumenthal.
President Obama spoke about the importance money is playing in the race, given that Blumenthal's opponent, forme WWE CEO Linda McMahon, has pledged to spend $50 million of her own money.
"Dick, she has more money than you -- just in case there was any confusion," Obama said.
But, the president said voters don't want someone who just shows up and tries to get a victory by writing a big check. He also poked fun at McMahon's history as CEO of the WWE.
"I can see how somebody who's been in professional wrestling would think that they're right at home in the United States Senate ... But the truth is ... public service is not a game," Obama said, according to The Wall Street Journal.
At a second fundraiser in Greenwich, guests donated up to $30,400 to attend a dinner with the president. The event was held at the home of developer Rich Richman and guests included movie director Ron Howard and television journalist Jane Pauley.
The event raised $1 million for the Democratic National Committee and the president again emphasized the Blumenthal-McMahon race.
"There are very few races that are more important to me than the race for United States Senate here," Obama said, according to The Hartford Courant.
Earlier in the day, McMahon offered some tempered criticism of the president during an interview with the Associated Press.
"I think President Obama, in my view, has fallen far short of what the expectation was when he became president. We are further in debt, our deficit has grown, unemployment has grown. From a leadership perspective, I think he has fallen short."
The president and Blumenthal were also criticized by more than 100 protesters outside the Stamford fundraiser.
"They would be wisest if they reduced taxes and got investment in the private sector rather than building the government sector of the country," said Bob MacGuffie, the head of a group called Right Principles.
Copyright AP - Associated Press