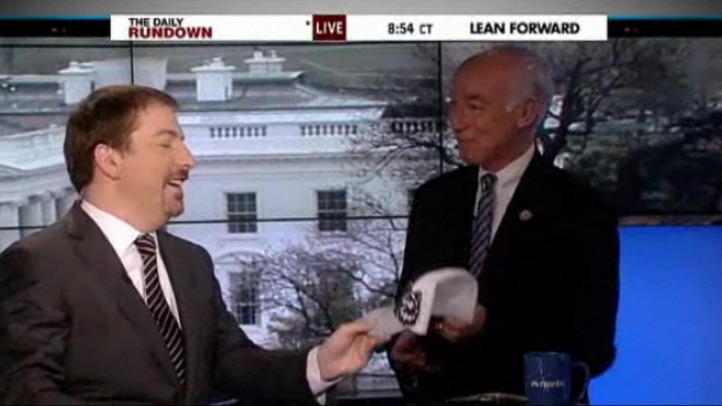 Connecticut Second District Congressman Joe Courtney isn't one to brag, but he took the opportunity to do just that on MSNBC Tuesday morning.
Courtney; whose district includes Storrs, appeared on Daily Rundown with Chuck Todd and Savannah Guthrie. It seems Todd picked Butler to beat UConn in Monday night's national championship game. So Courtney joined the show hosts to offer up a gift to Todd.
"On behalf of the hard-working people of the Second Congressional District, in Storrs, Connecticut, we want to present you a UConn Huskies cap," Courtney said.
Todd obliged, putting on the hat. "We hope you'll wear it for the rest of the show", Courtney said. Since the show was just minutes from the end, that's just what Todd did.

Visit msnbc.com for breaking news, world news, and news about the economy