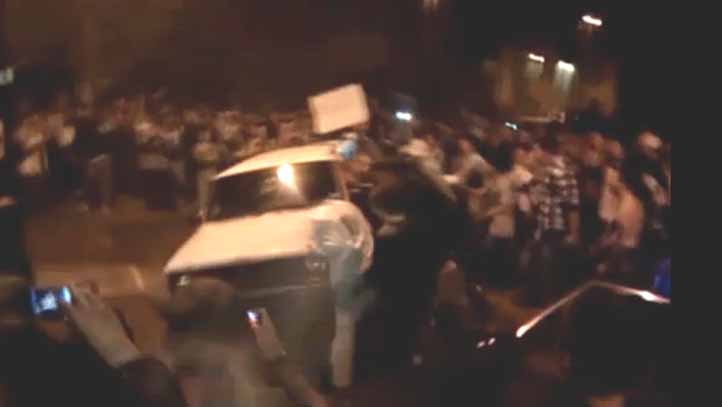 Some UConn fans got a little too raucous as they celebrated the Huskies national championship on Monday night, including flipping cars. Police are also looking into reports of a piano being set on fire.
Fans caused minor property damage on campus and in Storrs, and 23 people were arrested, 10 of whom are students, officials said.
UConn police Maj. Ronald Blicher said early on Tuesday that most of the charges involve vandalism, inciting a riot and reckless burning.
One car was flipped over and a couple of fires were started in Dumpsters, police told the Associated Press.
A couch was set on fire and a car was overturned at an off-campus apartment complex. There were also reports of several broken windows.
SportsGreed.com posted video of what the said is students trying to flip a car.
A crowd of 200 or so had gathered and some threw bottles at troopers, state police said, and dogs were used to disperse the crowd.
UConn beat Butler 53-41 to win its third national title.
Additional video posted online overnight shows how UConn fans were celebrating, including with a bonfire.
Copyright AP - Associated Press