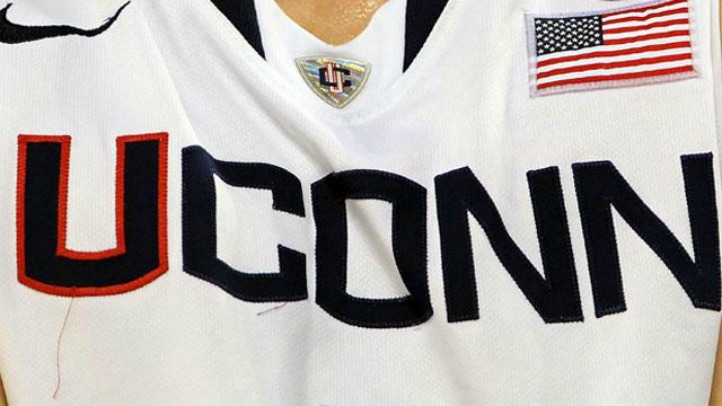 We've said it countless times but recruiting is the lifeblood of any successful big-time program. And that with the conferences having shaken out the way they have -- and with the Huskies on the outside looking in -- recruiting is more important now than ever. In order for UConn to compete with the big-time conferences it has to out-recruit them in much the same way Hall of Fame coach Jim Calhoun did nearly 30 years ago when he was building the program.

But his successor, Kevin Ollie, has the benefit of some pretty talented players thanks, in part, to the return of Shabazz Napier, Ryan Boatright and DeAndre Daniels for the 2013-14 season. But those players are likely headed to the NBA in a year's time, which means that the 2014 recruiting class will be critical to sustaining any success. Former NC State standout Rodney Purvis has already transferred to UConn and after sitting out next season he'll eligible to suit up in 2014. But beyond that, Ollie knows he has his work cut out for him.

One name now on the radar: Daniel Hamilton, the 6-6 shooting guard from Los Angeles who made his official visit to Storrs last week and came away impressed.

"I can see myself at UConn," Hamilton told SNY.com afterwards. "Me and Coach Ollie got along real well. I've known him since before he was the coach at UConn."

According to SNY.com, Hamilton ranks 28th in the Rivals 150 for the Class of '14 and he also has scholarship offers from UTEP, USC, UCLA, Arizona, Colorado, UNLV, San Diego State, Washington and Arizona State. He's the younger brother of the Denver Nuggets' Jordan Hamilton. And another brother, Isaac, plays at UTEP.

According to ESPN, UConn has offered 20 high school players scholarships for the 2014 class (three have already committed elsewhere), many of whom are among the best players at their positions in the country.