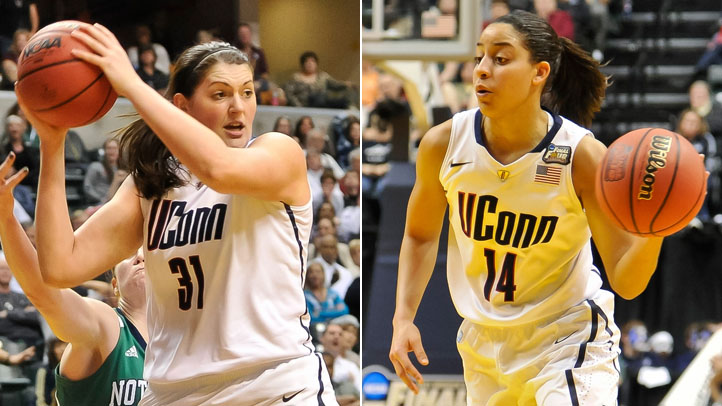 The US U-19 men's national team is fresh off their fifth-place finish at the FIBA World Championship in Latvia, where UConn sophomore Jeremy Lamb cemented his credentials as one of the best college players in the country.

Now it's the women's turn. The U-19 national team, led by Hartford coach and former UConn player Jen Rizzotti, is in Chile to defend their World Championship title. In addition to Rizzotti, the Huskies are well represented; soon-to-be freshman Kaleena Mosqueda-Lewis join sophomores Bria Hartley and Stefanie Dolson on the squad. And if an international tournament isn't competition enough for the threesome, Geno Auriemma will be taking his Huskies team to Italy and Greece next month to take part in a series of exhibition games.

For now, though, Lewis, Hartley and Dolson are focused on the FIBA World Championship. Rizzotti talked to USABasketball.com about the first three opponents: Japan, Russia, and Argentina.

"I really feel that the first couple of days has got to be more about us than our opponent," she said. "Obviously, we have a respect for everybody we play. But, without having a lot of time to prepare or see those teams live, we really need to fine tune the things that we think we're going to be good at. We focused a lot on our defense. Regardless of what we can do offensively, there are going to be games where we can easily score 90 points and then there will be games where we struggle to shoot. I always want to feel that our defense can carry us through. Hopefully we can sharpen up things on that side of the floor, and then keep coming together in terms of our offensive chemistry."

Not surprisingly, the Americans (three-time defending champs, by the way) are the favorites. One of the reasons for that is because of the talent up and down the roster. Rizzotti describes her biggest challenge: "…[O]verall team chemistry. …[T]here is such little separation between one and 12, it's hard for me to find a rotation that I'm really comfortable with."

Sounds like something Chuck Daly had to deal with when the first Dream Team took the court in Barcelona during the 1992 Olympics. Put differently: these are good problems to have.

No matter what happens in Chile, the Huskies will be a better team for it this fall. Just ask Jim Calhoun and Jeremy Lamb.