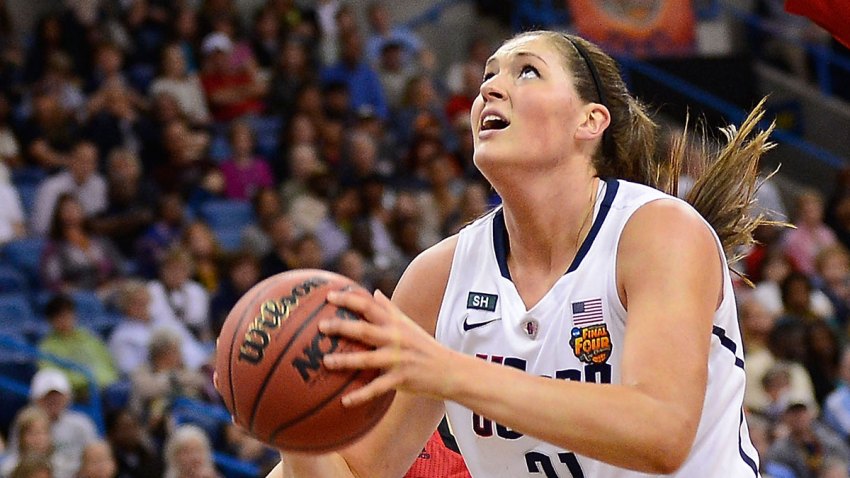 When you go 31-0, the whole is definitely greater than the sum of its parts. But that doesn't mean that those parts don't deserve recognition. On Thursday, four Huskies were named to the American Athletic Conference First Team: Seniors Bria Hartley and Stefanie Dolson, and sophomores Breanna Stewart and Moriah Jefferson.

Kaleena Mosqueda-Lewis, who missed 12 games with an elbow injury and later mono, landed second-team honors along with Kiah Stokes. And Saniya Chong, the Huskies' only freshman, was a Freshman All-American selection.

The AAC will announce the Conference Player of the Year later Friday, although Stewart is expected to win the award. Details via the Hartford Courant:
It's just the second time in program history that the Huskies have placed four players on an all-league team. Sue Bird, Asjha Jones, Swin Cash and Diana Taurasi were All-Big East in 2001-02.
Stewart, expected to be named the AAC's player of the year, was also its preseason pick to win the honor. She would be the 12th UConn player to win conference player of the year and is a candidate for national player of the year.

She led UConn in scoring (19.5), blocked shots (86) and made 39 three-pointers. She also was a four-time ACC Player of the Week, has scored in double-figures in 29 of UConn's 31 games, has scored at least 20 points in 16 games this season and is averaging 20.4 points, 9.6 rebounds and 3.1 blocks n the last seven.
"Breanna Stewart is probably one of the most gifted players I've ever seen," Rutgers coach C. Vivian Stringer said recently. "This kid is capable. She is just a spectacular athlete."

The rest of the college basketball-viewing audience will get to experience just how good Stewart is in the coming days and weeks; UConn's AAC Tournament journey begins Saturday before the NCAA Tournament starts later this month.