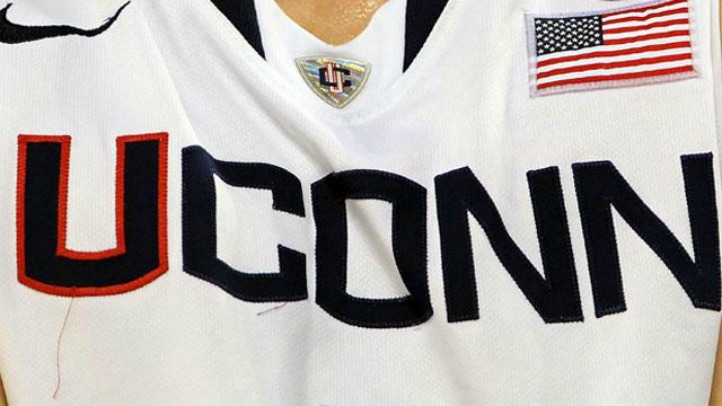 As we've documented numerous times here at the Dog House, the 2012-13 UConn men's basketball team will look nothing like the 2011-12 version. Five players left the program as either transfers or early entrants into the NBA Draft, moves almost certainly in response to the NCAA declaring the Huskies ineligible for postseason play in '13 because of low APR scores. On top of all that, there are the annual concerns that coach Jim Calhoun could finally decide to retire.

While Calhoun's been somewhat noncommittal on his future, he's also sounded like a man very much interested in getting the program back to where it's been for much of the quarter-century he's been UConn's coach. However you look at it, next season will be of the character-building variety; this is what happens when you lose Jeremy Lamb, Andre Drummond, Alex Oriahki and Roscoe Smith in the span of weeks. But Calhoun's not throwing up his arms in defeat. He's also not handing out scholarships willy-nilly just because he has them. He'll bring in players he thinks can help the team in the short term but not at the expense of any long-term success. Which brings us to the four new faces set to join the program.

We've written about these players at various points in the recruiting process, but UConnHuskies.com discusses them in depth in a recent post. Leading the group: 6-4 shooting guard Omar Calhoun, who committed to the program last summer, back in the afterglow of the Huskies' third national title. He'll now be expected to step in and contribute immediately, in much the same way point guard Ryan Boatright did as a freshman last year. He's the Huskies' highest profile recruit, earning team MVP honors in the All-American Championship.

Phil Nolan, a 6-10 forward from Milwaukee, is also apart of the incoming class. According to UConnHuskies.com, "Nolan averaged 16.7 points, 9.4 rebounds, 3.0 blocks, and 2.3 assists per game, while shooting 63.3 percent from the field." With the departure of Oriakhi and Drummond, it's reasonable to assume that Nolan will see plenty of action behind Tyler Olander and Enosch Wolf.

Which brings us to 6-7 forward Leon Tolksdorf who, like Wolf and Niels Giffey, hails from Germany. As a member of ALBA Berlin II, the U19 league, he averaged 16.7 points and 12.5 rebounds per game, while converting 34.3 percent of his looks from beyond the arc.

Finally, there's RJ Evans, a transfer from Holy Cross. He'll bring veteran leadership to the backcourt, something that was lacking last season. Unlike Shabazz Napier or Boatright, Evans doesn't have game-changing abilities, but that's not what the Huskies need. A steady-as-she-goes demeanor on both ends of the court will go a long way with a relatively young team.

The Huskies also announced that next season, Calhoun will wear No. 21, Nolan No. 3, Tolksdorf No. 22, and Evans No. 12.