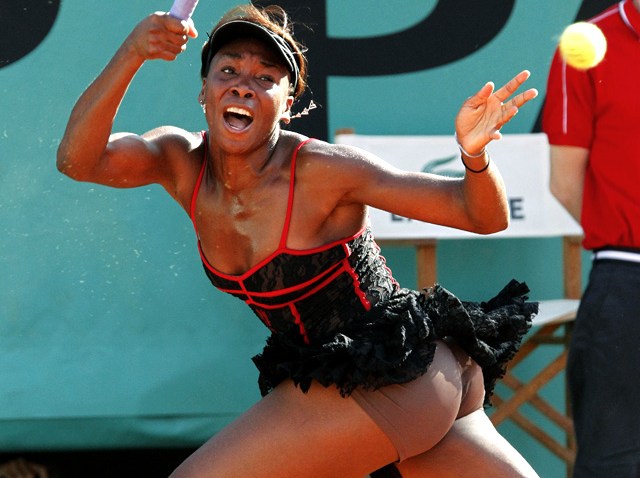 Steve Enoch, a 6-10 power forward, visited UConn recently and he doesn't shy away from the fact that he's a big Huskies fan.

Growing up I've always wanted to play at UConn and my family wanted me to," he told SNY.tv last week. "And they've all been fans of UConn. Now that I have [a scholarship offer] I gotta take it slow because I really have to study their program."

Enoch, it turns out, has a lot of scholarship offers. In addition to UConn, there's Memphis, Arizona State, Kansas State, Fairfield, Sacred Heart, VCU, Oregon, Boston College, Providence, Rhode Island and Drexel. And Florida, North Carolina, Indiana, Iowa and Virginia have shown interest in recent weeks.

"It's not overwhelming," Enoch said of the process. "I'm enjoying it because I've been putting in a lot of hard work and effort into my game and into my skills so I'm just glad."

As for the Storrs visit, Enoch says it went well.

"I visited UConn two weeks ago," Enoch said. "It was good because a whole bunch of other players came to visit, too, Tyus Battle, Ray Smith, Tremont Waters were there. And my teammate Ian Gardner was there so we had a good time."

Enoch, who says he's "built a really good relationship" with coach Kevin Ollie and the staff, also appreciates that the team is coming off a national title.

"I watched them win but I was just rooting for them," he said. "I didn't have anybody special that I was really rooting for. It was really good that they won and I'm happy for them."

But Enoch says he's in no hurry to make a decision.

"I think towards the end of my senior year, the spring, near May," he said.

As it stands, the Huskies have a verbal commitment from Jalen Adams, but two players -- Will Jackson and Prince Ali -- have de-committed.