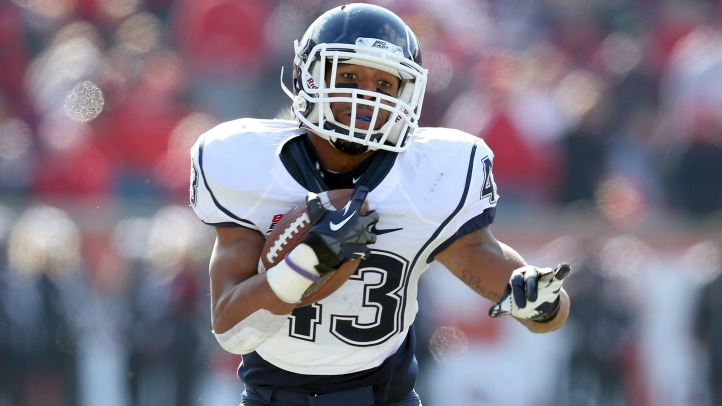 Two years ago, 17 UConn players were named to Phil Steele's annual Big East preseason squad. Last year, it was seven. And this week, Steele's 2013 All-American Athletic Conference team included eight names:

1st team
RB Lyle McCombs
LB Yawin Smallwood
CB Byron Jones

3rd team
OT Jimmy Bennett
K Chad Christen

4th team
WR Shakim Phillips
OG Steve Greene
P Cole Wagner

Smallwood will be the name to watch this season. He's already caught the attention of NFL Draft experts who have him listed among the best linebackers in the country. But the other notable first-teamer could be Byron Jones, who moves from safety to cornerback after Blidi Wreh-Wilson and Dwayne Gratz left for the NFL.

"By all accounts, Jones had a great spring," ESPN.com blogger Andrea Adelson wrote Wednesday. "Steele has Jones listed on the first team, along with linebacker Yawin Smallwood. Plenty of defensive talent still left on that team."

Defense has been the driving force of this team during the Pasqualoni era, but if the Huskies are going to improve on back-to-back 5-7 efforts, the offense will have to turn the corner. New offensive coordinator TJ Weist should help in that regard, as should the (hopeful) reemergence of McCombs, a freshman All-American who struggled as a sophomore.