Ridgefield's Tucker West won't take home a medal from the Olympic Winter Games in Pyeongchang, but that doesn't mean he didn't leave a mark.
The 22-year-old set a start record for Men's Singles, which he made in his first run at 2.545.
Unfortunately, his strong start wasn't enough. A mistake in his first run on the tricky ninth turn that they're calling "the skid" had Tucker sitting in 18th place heading into the final two runs. He unable to recover his third run and did not qualify for the fourth and final run.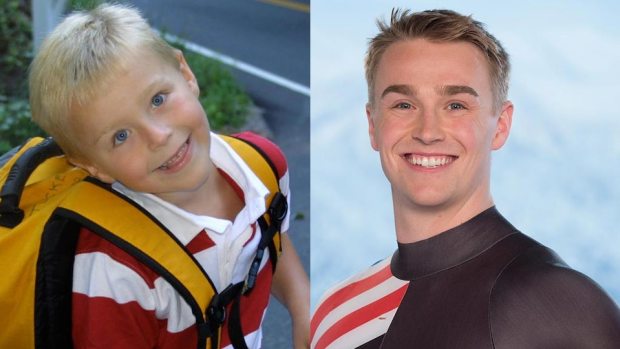 Tucker West's Childhood Photos

West finished 26th overall.
He told NBC Connecticut his was disappointed he didn't place better, but was going to use the experience to continue his growth.
"I think everyone wants to do well and when it doesn't work out it definitely hurts, but you know, it is what it is," West said.
Despite his less than stellar finish, the luger was looking at the positive and already making plans for the future.
"There's so much to learn from this. I'm still young I still have a lot of years under my belt to come, you know I'm only 22, so we'll see what happens in Beijing," West said.
This was the athlete's second Olympics. West competed at the 014 XXII Olympic Winter Games in Sochi, Russia, where he finished in 22nd.
"At the end of the day I'm still a two-time Olympian, you know. I'm living my dream every single day," West said.
"My friends and family got to watch it, and that's really what means the world to me," he added.
West also thanked everyone back home in Ridgefield for their support.
It wasn't all bad news for Team USA – Chris Mazdzer won the silver, beating out German Johannes Ludwig and coming in just behind Austria's David Gleirscher. Mazdzer's silver is the first men's singles luge medal in U.S. history.
Watch a replay of runs 3 and 4 here.