Ethiopia's Etenesh Diro has advanced to the final in the women's 3,000-meter steeplechase after having run the last half mile of the semifinal with only one shoe.
After reviewing video of the race, the Jury of Appeal advanced Diro to the final, following protests from the Ethiopian team, according to The Associated Press.
Diro was leading her heat in the qualification race when her right shoe got loose.
The 25-year-old struggled to put it back on after colliding with some of the others on the track.
After trying to put it back on, Diro finally yanked it off and threw it onto the field. Taking a few steps, she ripped off her sock and continued, completing the last leg of the race with just one shoe.
Diro managed to catch up to some of the runners, but finished in 7th place in her heat, clocking in at 9:34.70. That time originally knocked her out of the final.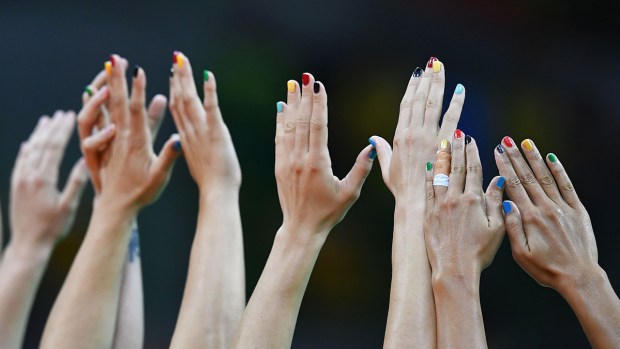 Patriotic Manicures Impress at Olympics
The Ethopian team appealed and Diro was advanced to the final. Sara Louise Treacy of Ireland and Aisha Praught of Jamaica will also run in the final race after appeals from their countries' teams.
In a true show of sportsmanship, the other athletes rushed over to comfort Diro after the race.
Diro caught the attention of social media during the semifinal, with people cheering on her determination.
This women's steeplechase. Wow, running without a shoe? You go girl! #Athletics#Rio2016

— Annie (@anniepinyyz) August 13, 2016
Diro is running without a shoe. What an absolute champion, recovering after that stumble and to keep going #olympics

— Nea (@Literally_Hades) August 13, 2016
Shoutout the Ethiopia track star who fell and then kept running without a shoe .....so sad because she was winning 😩

— Jaime (@jkramer742) August 13, 2016
She's running without a shoe on. #beast#respect#runlikeagirl#Olympics

— Nattt (@NatalieCarlino) August 13, 2016
The Associated Press contributed to this report.