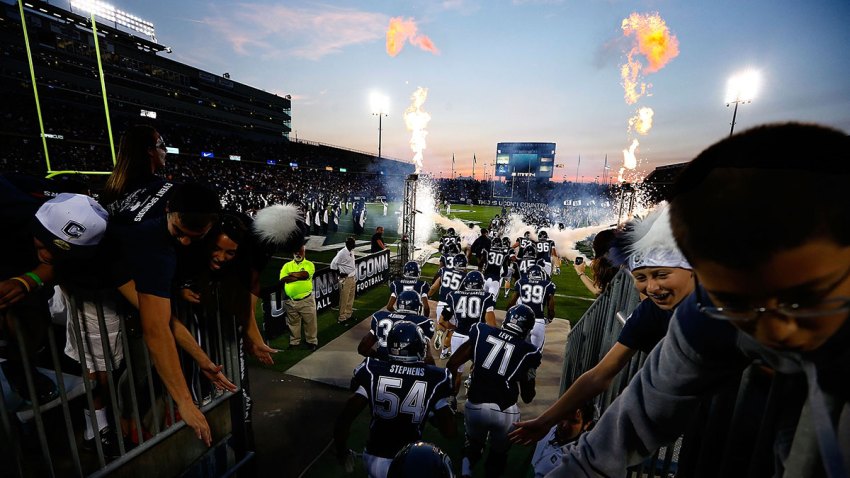 American Athletic Conference commissioner Mike Aresco announced Friday that the conference will have two divisions of six teams each, beginning in the 2015 season. The East division will include UCF, Cincinnati, UConn, East Carolina, USF and Temple. The West division will include Houston, Memphis, Navy, SMU, Tulane and Tulsa.

"This is an exciting step in the continued development of our conference," Aresco said in a statement. "With our performance on the field and the exposure we received from our media partners, I couldn't be more satisfied with our first year of American Athletic Conference football. Creating this divisional format will allow us to build upon that success. Our fans will enjoy our divisional play and the championship game that will be established in 2015.

"The East-West format we have adopted gives each division a distinct identity, provides long-term competitive balance and protects traditional rivalries while allowing each school to travel across the conference's geographical footprint on a regular basis."

With East Carolina, Tulane and Tulsa joining the conference this summer, the AAC will feature 11 football-playing schools in 2014. And Navy comes on board prior to the 2015 season, bringing the total to 12.

As the AAC continues to carve out its niche on the big-time college football landscape, it will have one of the most challenging non-conference schedules of any league this season. That includes 10 games against teams ranked in the top 25 a year ago -- South Carolina, Missouri, Oklahoma, Ohio State, Baylor, UCLA, Texas A&M, Wisconsin, Duke, Vanderbilt -- in addition to games against traditional powerhouses BYU, Georgia Tech, Miami and Penn St.