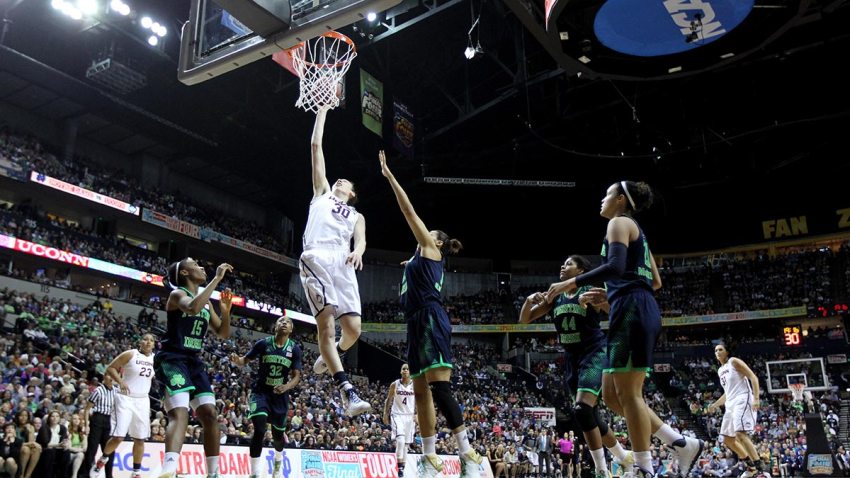 Breanna Stewart's going to need a bigger mantle. A week after helping the Huskies to two national titles in as many seasons, the sophomore standout forward was named the Honda Sports Award winner for Basketball. The honor is presented annually to the top women athlete in 12 NCAA-sanctioned sports, identifying "the best of the best in college athletics."

Stewart certainly qualifies. She has previously been named player of the year by the AP, the USBWA, Naismith as well as the AAC Player of the Year.

It is such an honor to be selected as the winner of the Honda Award for women's basketball," Stewart said in a statement. "I would like to thank the administrators for selecting me over a group of outstanding players and my coaches and teammates for helping me get to this point where I can be considered for such prestigious honors."

Coach Geno Auriemma, who seems to give this speech every other day, added: "I am very happy for Breanna. She worked extremely hard during the offseason, and during the season, to improve on a great freshman year. It is truly rewarding to see hard work pay off for someone and no one is more deserving of this tremendous honor than Breanna Stewart."

According to SNY.com, UConn field hockey player Marie Elena Bolles also won the award this year.