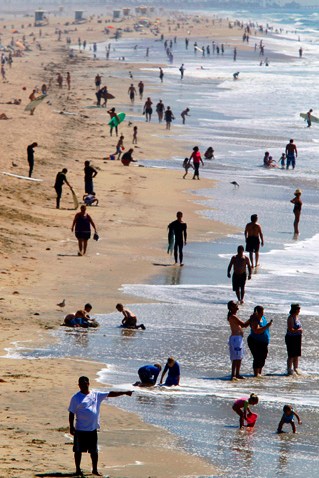 First-year coach Bob Diaco wasn't kidding about that recruiting footprint. After offering up details earlier this month, the Huskies have gone out and signed five players, all within the geographical borders of the aforementioned footprint.

The details, via Diaco: "We are going to recruit our footprint like it's our home state. New York, all five boroughs. Massachusetts completely, Eastern Pennsylvania to Northern Virginia — a round semi-circle, portion of Virginia, D.C. and up to Baltimore then Delaware and straight up the coast, which is whole state of New Jersey."

The latest addition: 6-4, 190-pound Marshe Terry, a New Jersey native who can play wide receiver but it being recruited as a defensive back, according to SNY.com's John Silver.

Terry joins Kevin Murphy, a defensive lineman from West Chester, Penn., Tyler Davis, a quarterback from North Bellmore, N.Y., tight end Ben Hartwick (Mahwah, N.J.) and 6-5, 260-pound defensive end Philippe Okounam (St. Paul's School -- N.H.).

Silver previously explained Diaco's recruiting strategy:

"UConn has taken the approach to offer players, but not pressure into commitments," Silver wrote. "UConn wants the players if they commit now, or in January, and don't want a player that feels trapped to commit early."

The Huskies are targeting tall and long players who have athleticism, something head coach Bob Diaco stressed he wanted when he took over the head coach job in December."

And the first five commits to the 2015 class reinforce that plan.