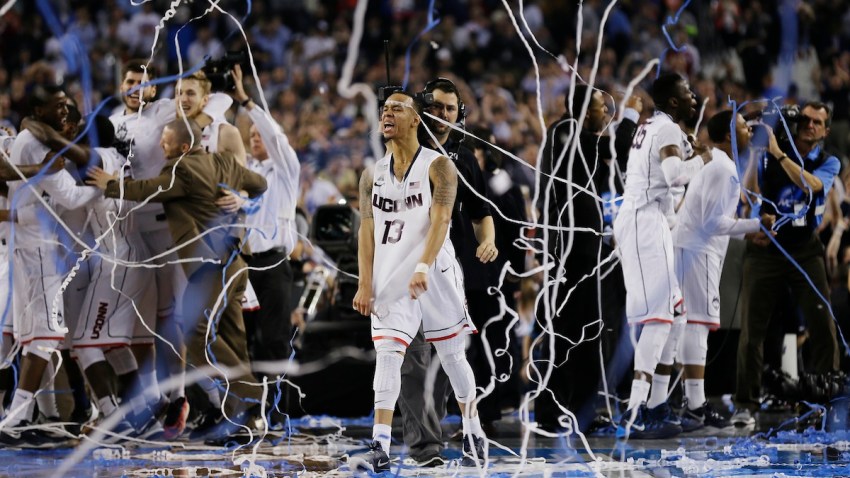 If nothing else, you have to respect the unbridled optimism American Athletic Conference commissioner Mike Aresco puts out there, even when it's a seemingly impossible task.

The AAC enters the 2014 football season on the outside looking in, at least in the sense that they're not part of one of the five power conferences. But as far as Aresco's concerned, those are only words and mostly meaningless.

"I scoff at the term 'non power conference' applied to us," said at AAC football media day, via the Hartford Courant.

"As I look at our journey, I'm reminded of something St. Francis of Assisi said, 'You should start by doing what is necessary, then doing what is possible, then suddenly you are doing the impossible,'" Aresco said philosophically, before adding: "Michelangelo once said, 'The greater danger for most of us is not that our aim is too high and we miss it, but that it is too low and we reach it.'"

Put another way: The AAC might not be a "power conference" but it doesn't matter, as far as Aresco is concerned.

"We're not going to take a back seat to anyone," the commissioner said. "We see the landscape as five plus one and we're knocking on the door and we eventually will knock it down. Our goal is to be in the conversation as the sixth power conference. I believe by virtue of our performance we already are."

Two years ago, Aresco might have been laughed out of the room. Now, not so much. UCF outlasted Baylor and its high-powered offense in the Fiesta Bowl last season and UConn won both the men's and women's national championship in April. Aresco also noted that AAC teams have beaten 37 of 64 of the power schools -- and Notre Dame -- in the last five years.

"We pretty much did the impossible," Aresco said. "The exception, of course, is the UConn women. They do the impossible routinely.

"We hear that the new NCAA governance system, which allows autonomy in limited areas, will cause us somehow to be left behind, that resources of those conferences are simply too great. I don't buy that for a minute and what we did this year proves it."

And the process starts again this weekend when the Huskies begin training camp ahead of the 2014 football season.