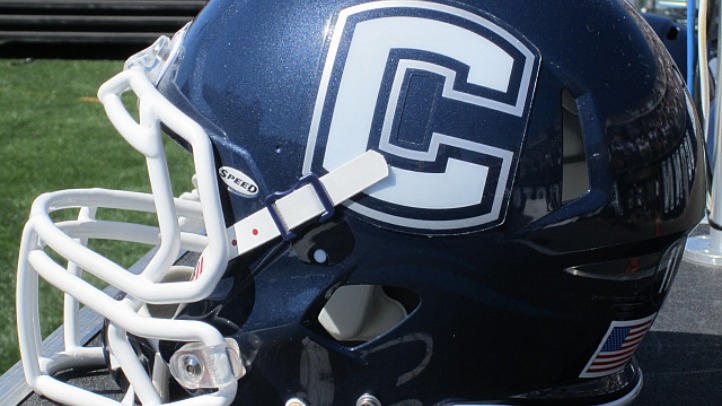 The message commissioner Mike Aresco had for the American Athletic Conference football coaches Monday is one that has been repeated around Storrs for months. And while Aresco's target audience is larger, the bottom line is the same: Winning fixes a lot. And not just among themselves, but when the AAC schools have a chance to play the "elite" conferences -- there will be 15 games against established programs like Texas A&M, Notre Dame, Michigan and South Carolina -- it's an opportunity to send a message.

"Our guys will take on pretty much all comers," Aresco said via the Tampa Tribune. "We'll schedule intelligently and strategically, but we want to play good teams. We want to be a factor in the ... College Football Playoff System. ... What we want to do is let people know how many teams we've defeated the last several years from the so-called power conferences."

South Florida coach Willie Taggert, appearing at the AAC annual meetings for the first time, offered this: "I think we all understand that, considering the new format for the college playoff, you have to play those games and then you have to beat them," he said. "Perception is pretty much everything nowadays, so you have to go out and win some of those ballgames, so nobody looks at you as any less than what they are already."

UConn's Paul Pasqualoni, who is squarely on the hot seat after back-to-back 5-7 seasons, also weighed in.

"It'll take a little time for this conference to make its mark, but I'm pretty confident it will," he said. "For us, now, in this conference, how we do in those games will be pretty important as you move forward from 2014 forward."

The Huskies will face both Maryland and Michigan in 2013 and there's no better -- or faster -- way to show the rest of the football-playing world that the AAC (and UConn) is something other than a novelty. But for now, those are just words, a fact not lost on Aresco.

"We know we're a challenger," the commissioner continued. "We're not going to be viewed the same as the Big Ten and the SEC. We know that. The point is, we know we can challenge. We know we're right there. We've got a good group."