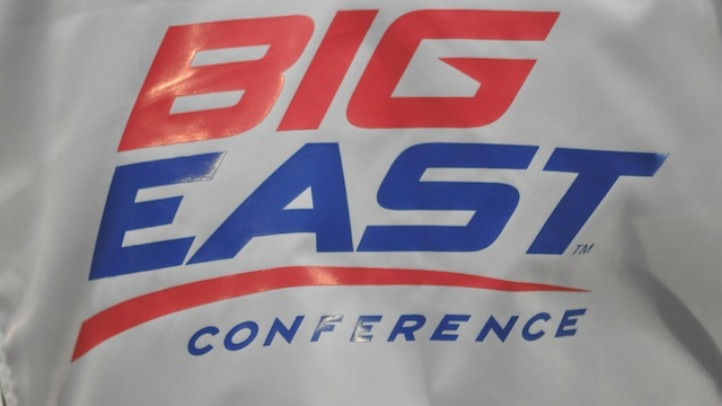 It's back to square one for UConn, the last remaining member of the Big East Conference. A conference, by the way, that will soon be without the "Big East," a designation that will follow the Catholic 7 out the door along with the other programs that followed the cash out the proverbial door.

This isn't to romanticize UConn's role in all this, going down with the ship because it's noble. No, the Huskies would've jumped at the chance to join the ACC if only the offer had come. It didn't, and for now they're stuck.

Historically speaking, this isn't treading new ground. As the New York Times' Harvey Araton writes, the Huskies were the least desired of the original seven members but that worked out okay for them and the Big East.

"Frankly, when the league formed, nobody really wanted Connecticut, nobody but Dave Gavitt," Mike Tranghese, who served 11 years under Gavitt, the founding commissioner, told Araton. "Only Dave had an idea of what that school could become, but I don't know if even he could have envisioned what they actually have done.

"In my 30 years, I've always considered what Connecticut accomplished, how far it came athletically and academically, to be the most significant individual thing. And now, in the end, they wind up a victim, in a way standing alone, and I don't know if there is any rational explanation for it."

So why is UConn in this situation? Is it just bad luck or something more than that. Turns out (and you've no doubt heard this before) there's something more than that.
One person who asked that his name not be used because he was not authorized to speak publicly on the subject said that Boston College strenuously objected to Connecticut because Calhoun was critical of its 2003 departure from the Big East to the A.C.C. But another person said it was Connecticut's consistently poor men's basketball graduation rate and its recent N.C.A.A. recruiting violations that raised objections by A.C.C. power brokers.
And when Rutgers got the nod to join the Big 10 because that conference wanted a foothold in the New York metropolitan area, Tranghese noted that "A lot of people don't understand what makes New York tick. The two schools with the biggest impact in the New York market have been Syracuse and Connecticut."

Syracuse is headed to the ACC while Connecticut continues to wait for their opportunity. A fact that hasn't been lost on university president Susan Herbst.

"Honestly, it's been a challenge for some of our fan base," she told Araton.

And former UConn star Ray Allen calls the dismantling of the Big East he knew "unfortunate," adding "A lot has been banked on what's going on with the football schools. Where we are, Connecticut, we're building a pretty strong football program, but the basketball program still stands above all. That's what the Big East has stood for. I look at the traditional Big East -- it's still a basketball conference, and I'd like to see it stay that way. We have to stay true to our part of the country. Playing in big cities is where we belong."

And this may be true. Unfortunately, football -- and money -- are king, and for now this leaves UConn on the outside looking in.