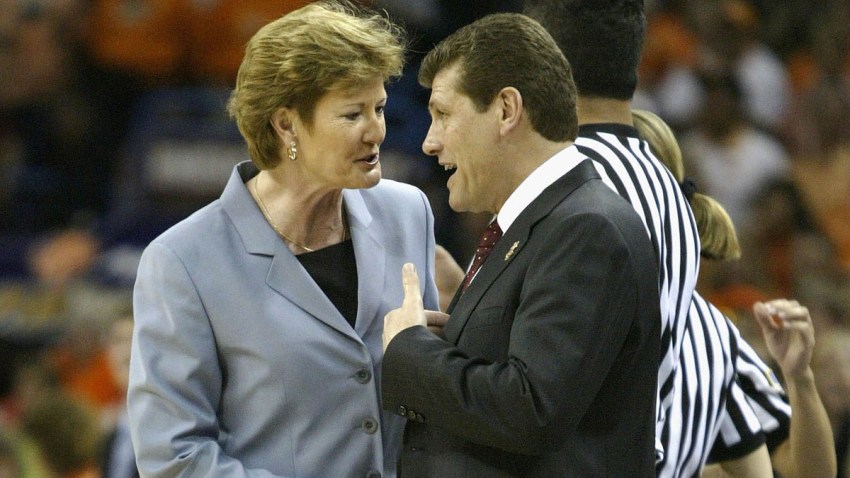 UConn head coach Geno Auriemma is remembering legendary Tennessee basketball coach Pat Summitt.
Auriemma and Summitt helped create one of the greatest rivalries in women's basketball.
The teams played 22 times from 1995-2007, winning a combined nine national championships in that span. UConn finished the series with 13 wins.
Summitt died Tuesday after a battle with early onset dementia.
"One would be hard-pressed to name a figure who had a more indelible impact on her profession than Pat Summitt," Auriemma said in a statement Tuesday. "Pat set the standard for which programs like ours dreamed of achieving, both on and off the court. Our sport reached new heights thanks to her success, which came from an incomparable work ethic and a larger than life, yet, compassionate personality."
Summitt ended the series after the 2007 season.
Copyright AP - Associated Press