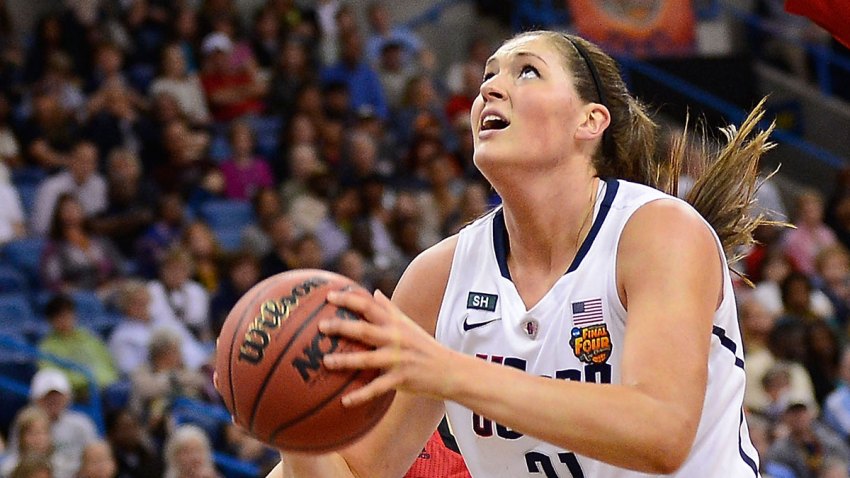 By halftime of Tuesday night's eventual blowout of SMU, there wasn't much left to be decided. UConn led by 35 points and the only drama was how many of Geno Auriemma's players would be named to the athletic director's honor roll (earning a 3.0 GPA either last spring or this fall), which was announced during the break in action.

Among the players, Stefanie Dolson, Bria Hartley, Tierney Lawlor, Briana Pulido, Kaleena Mosqueda-Lewis and Kiah Stokes all heard their names called.

And the academic success is an often overlooked fact when talking about the top-ranked Huskies, primarily because the storyline is always basketball-related. But Auriemma is just as proud for what his players accomplish in the classroom.

"It is undervalued and underappreciated how hard our players work -- late nights flying home, late nights in hotel rooms, how hard they have to study and how much time they have to make up," Auriemma said Tuesday, via the Hartford Courant's John Altavilla. "It's a credit to them and their upbringing that they value doing really well in school and getting great grades as much as they do winning basketball games."

And this isn't something new; Auriemma has a tradition of recruiting players that excel in the classroom and on the court going back to Rebecca Lobo, Wendy Davis, Jen Rizzotti and Maya Moore.

"I think they're just an indication of most of our student body or most of our student-athletes anyway," Auriemma said. "That speaks to the character of the players that we recruit as an athletic department, the coaches that we have, and what we stress."

Dolson, the senior center, admitted that juggling both workloads wasn't easy.

"It's extremely difficult," she said. "I think people underestimate it. The schedule is so hard. We'll come home, get off the plane at 1 or 2 in the morning and then go to class at 8 or 9 in the morning. Our coaches and advisers do such a great job carving out time for us to make sure that we're getting work done … We're striving to get to 3.0, even though it's tough sometimes."

But just like basketball, Auriemma isn't satisfied. He wants more of his players to end on on the honor roll.

"I know there are people disappointed they didn't get [the honor]," he said. "They've heard about it. But the ones who did get it deserve it. They are hard-working kids. They should get it. These are the type of kids we recruit."