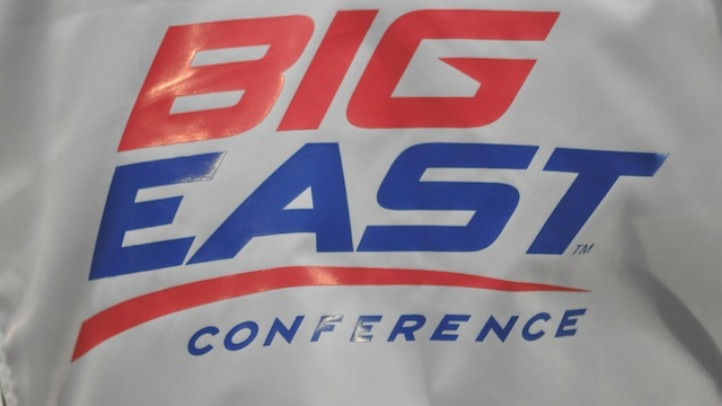 Remember all the rending of garments and gnashing of teeth over conference realignment that started with Syracuse and Pitt announcing last fall that they were bolting for the ACC? The impetus behind the mad scramble by the Big East to keep the member schools at a respectable number had primarily to do with maintaining the automatic qualifier status for BCS Bowl games. It's how the Huskies got to face Oklahoma in the Fiesta Bowl following the 2010 season.

Lost amid the talk about UConn basketball players leaving the program in droves and the pre-draft NFL discussions, BCS officials announced last week that they're moving toward a playoff system in college football. Almost everyone loves this development, but then there's this, via ESPN.com:
Another development was the agreement by FBS commissioners and other officials to eliminate the practice of designating conferences as "AQ" and "non-AQ" leagues. Under current BCS rules, champions of the ACC, Big East, Big Ten, Big 12, Pac-12 and SEC automatically receive a spot in one of the five BCS bowl games -- Fiesta, Orange, Rose, Sugar and the Allstate BCS National Championship Game. Champions of Conference USA and the Mid-American, Mountain West, Sun Belt and Western Athletic conferences have to meet other criteria to qualify for a BCS bowl game.
As ESPN.com Big East blogger Andrea Adelson notes, nothing is imminent since there is still much to sort out "Including how teams will be selected for a four-team playoff, how the BCS bowls fit into a playoff, how teams would be picked for the BCS games not a part of the playoff, and how revenue will be distributed. Currently, the six conferences designated as AQs receive a far greater share of BCS revenues than the non-AQs. Last season, the SEC, Big Ten, Big 12, Pac-12, ACC and Big East got more than $20 million each."

As it stands, the Big East will remain an automatic qualifier in the BCS until the 2014 season. Put differently: UConn has two years to get back to a BCS Bowl by winning the conference. After that, the college football landscape could look completely different.