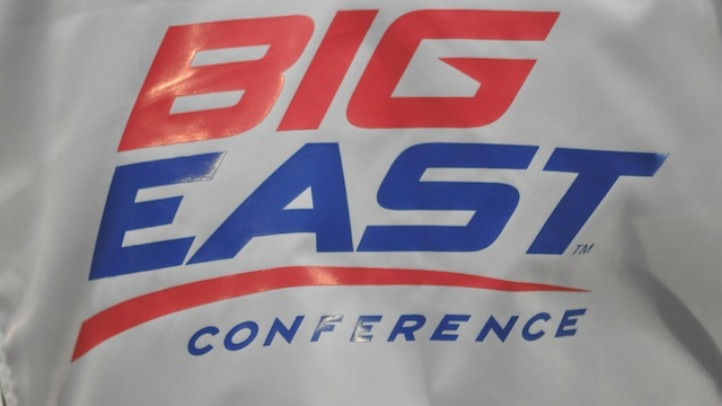 Earlier this month, it was announced that the FBS schools in the conference currently known as the Big East (but not for much longer) had a television deal with ESPN. It was a ray of hope in an otherwise bleak landscape (that includes the caveat that should two football-playing schools bolt the conference, ESPN could opt out of said deal).

On Tuesday there was more good news: the conference entered into an agreement with CBS Sports to televise men's basketball through 2019-20. The contract includes up to 12 appearances per season, according to a statement released by the conference. Half those games will be conference games. Financial terms of the deal weren't announced.

"We are delighted to be extending the historic and successful relationship that we have enjoyed with CBS Sports since 1983," Aresco said. "This agreement further illustrates the excitement and anticipation that surround the re-invention of our Conference, and it will provide our fans across the country the opportunity to watch our games on network television." "CBS Sports has been a partner of the Big East for 30 years," said McManus. "As the conference enters into a new and exciting era, we are proud to continue our relationship and showcase the conference's best games."

"We are proud to be continuing our strong relationship with CBS Sports," said Judy Genshaft, President of the University of South Florida and Chair of the Big East Executive Committee. "This agreement demonstrates CBS's continued nationwide interest in our teams. We look forward to CBS Sports bringing many years of exciting, top-level competition to our viewers across the nation."

In the 2014-15 academic year, the conference will include Central Florida, Cincinnati, Connecticut, Houston, Memphis, Southern Methodist University, South Florida, Temple and Tulane. East Carolina will be a football-only member, and Naval Academy will become a football-only member the following year.

"This long-term agreement with CBS demonstrates that our conference is rapidly moving into the next era of exciting and high-level basketball competition on network television," added Aresco. "We look forward to a long and productive partnership with CBS, which will serve our fans and member institutions exceedingly well."

Now they just need to decide on a name.