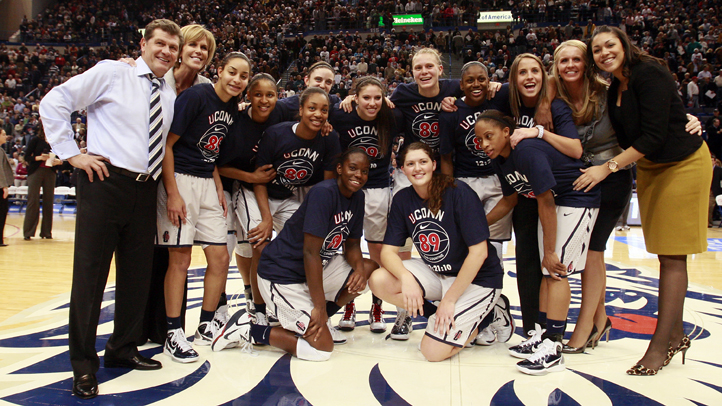 Just as the men's Big East basketball schedule expanded, the conference announced the women's schedule will go from 16 games 18 games, beginning with the 2012-2013 season.
The change comes as TCU joins the Big East, giving the conference 17 schools in a single division. Each team will play 14 opponents once, and then two opponents twice, according to UConnHuskies.com, the official site for UConn Athletics. Which teams play twice will be determined each year by the league.
"The change in the Conference schedule reflects the growth of Big East women's basketball," said Danielle Donehew, Big East Associate Commissioner for Women's Basketball. "As the league grows, we need to adapt in order to create the best presentation of our teams and to showcase the depth and talent of our league."
The calendar for the conference schedule will expand as well to accommodate the added games.