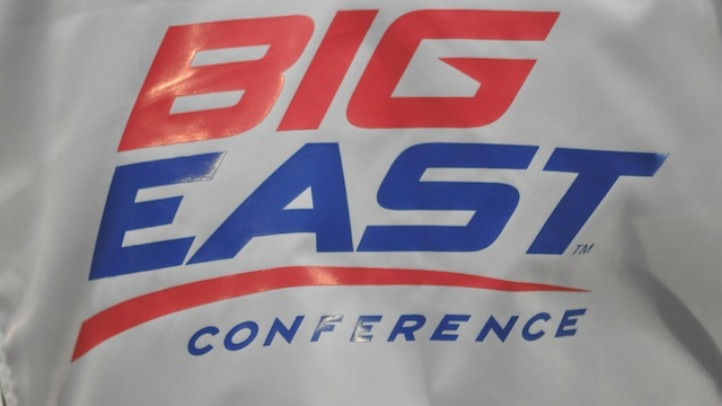 Good news: despite the current state of the conference known as the Big East for a few more months, the FBS schools that remain officially have a television deal, courtesy of ESPN. Now all that's left to do is find a name ("Big East" is leaving with the Catholic 7 later this summer). The highlights, as explained in a release by the conference (via the New Haven Register)
Nearly 90 percent of the games will be carried on national broadcast or national cable. The minimum number of telecasts collectively on ABC/ESPN/ESPN2/ESPNU will be higher than the number of telecasts in the current contract, which expires at the end of the 2013 season.

The conference championship football game, which is expected to begin in 2015, will be carried by ABC or ESPN on Championship Saturday.

In men's basketball, all conference controlled games will be televised. More than 63 percent of the games will be carried on national broadcast or national cable, which will be a minimum of 107 games. The entire conference postseason basketball tournament will be on national television. The championship game will be televised on ABC or ESPN.

In women's basketball,.nearly 60 games will be televised on national cable, regional sports networks and ESPN3, including the entire women's basketball postseason tournament. Eighteen regular-season games will be televised nationally. The women's basketball tournament championship game will be on ESPN or ESPN2.
Now for the bad news: according to ESPN.com's Brett McMurphy, ESPN's TV deal has an out clause. If two more teams leave the conference, the media deal can be terminated, industry sources said. The seven-year deal is worth $126 million.

Of course, this makes little difference to UConn should it be lucky enough to earn an invite to better conference. Otherwise, it would be just another nail in a coffin already full of them. For now, Big East commissioner Mike Aresco is looking to grow the conference.

"We are looking at expansion," he said recently. "I haven't made any secret of it. We obviously wanted to wait until the conference tournaments were over to begin the process in earnest but we will be looking at it very carefully over the next few weeks and we may have some word for you. Our intention has always been to get to 12 teams. Our expectation is to have a championship football game in 2015."